What does OPEC stand for?
Organization of the Petroleum Exporting Countries (OPEC) is aimed to coordinate the petroleum policies of the Member Countries. The organization also deals with the delivery of petroleum to consumers, its efficiency and regularity. One of the goals is also to keep the supply of petroleum to consumers economic and let all the producers have a permanent income. OPEC monitors the world market in order to control the amount of oil produced. This helps to keep the stable prices and supply.
More Info: www.opec.org

James Mohn
Actually, none of the answers are correct. OPEC is the Organization of Petroleum Exporting Countries. Not Organization of THE Petroleum Exporting Countries. Trivial, but it makes none of the answers correct. tsk tsk
William Laughlin Damn you, WIlliam Laughlin. A DOZEN sites show it without "THE". And then you come along spouting dangerous logic and a reference to the definitive site, OPEC itself. Good research.
David Kloete James Mohn is wrong, so it is NOT such great attention to detail. It is quite the opposite. If you go to the official web site of OPEC, you will see that it is indeed Organization of the Petroleum Exporting Countries. http://www.opec.org/opec_web/en/
I think a few member countries of this Organization was instrumental in escalating tension in the Middle East during 70s & 80s .
Absolutely right - I don't generally like to criticise but that was a very poor set of possible answers, and, as you say, even the 'right' answer was 'wrong'.
Picky picky and a poor question and answer.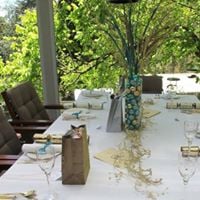 Of for whatever they're the oilpeckers lol
https://www.thebalance.com/what-is-opec-its-members-and-history-3305872

Karen Mulhollem
your point?
Their purpose is to keep the prices high so they get richer, not to stabilize the supply.
The options were to similar
Karen Sanchez
Wonder how OPEC deals wit ISIS and th eir possession of oil wells??
<div class="text-center" style="margin: 0 25px 5px"> <img src="https://cdn.quizzclub.com/social/was-it-interesting.png" alt="Was it interesting?"> </div>