What famous WW2 pilot downed 5 enemy aircraft to earn "ace in a day" while only shooting at 3 planes?
October 12th 1944:
During World War II, First Lieutenant Charles Elwood Yeager, U.S. Army Air Force was leading a bomber escort mission to attack Bremen, Germany. While the Group's 362nd and 364th Fighter Squadrons remained with the B-24 bombers, Yeager patrolled 50 to 100 miles ahead.
At 25,000 feet Yeager sighted a group of 22 Messerschmitt Bf 109 fighters. Yeager and his squadron of 16 Mustangs circled and attacked out of the sun. Chuck Yeager maneuvered his P-51D Mustang to fire at a trailing Bf 109, the German fighter suddenly turned left and collided with his wingman. Both pilots bailed out of their fighters and the two Bf 109s went down.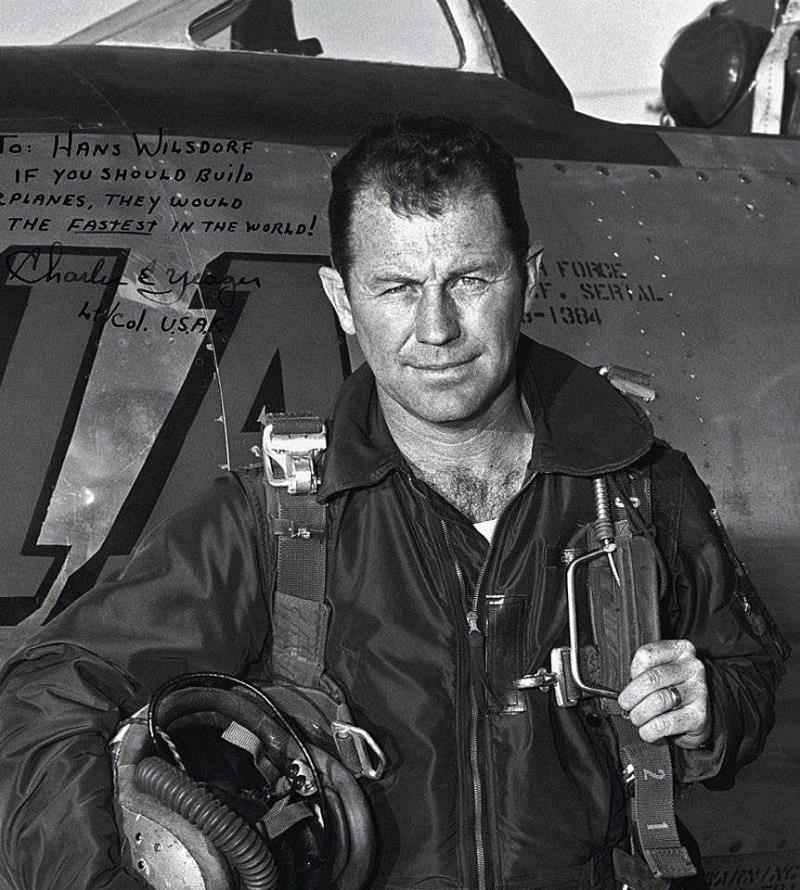 Chuck Yeager
More Info: en.wikipedia.org