What is brontophobia?
Brontophobia (Greek "bronte" - thunder and "phobos" - fear) is the fear of a thunderstorm. People of different ages may suffer from this psychological disorder but it is more typical of children.
Interestingly, some grown-ups who suffer from this phobia are afraid of death that may be caused by a lightning strike. They regard it as a punishment that may happen to them for their bad actions.
And what about you? Do you have a fear of thunderstorms?
More Info: www.medicinenet.com

brontosaurus = "thunder lizard"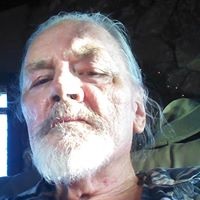 Dinosaur was translated as "thunder lizard". Isn't it ?
There was no such animal as a brontosaurus Neil Skinner,
Thunder lizard is a brontosaurus.
Being as a Brontosaurus was such a large creature,I guessed that it's name might have originated because when it walked about,the sound of it's footfall may have sounded akin to the sound of approaching great storms . . .

I lived with someone like that
lived in Florida all my life
My sister had this. How ironic is it that she died during a thunderstorm?
Adam Reese
I cant edit it :-( meant knew not new
Adam Reese
Nicole Toma-Tolman Thats how I got the answer right love dinosaurs new brontosaurus was thunder lizard take away lizard just thunder.
I had no idea. New knowledge for me!
Lola Neal
I was right, I dont like the thunder sound, like guns
Joan Alphonso
Yes. When it gets real bad.
<div class="text-center" style="margin: 0 25px 5px"> <img src="https://cdn.quizzclub.com/social/was-it-interesting.png" alt="Was it interesting?"> </div>