What is the capital of Belize?
Belmopan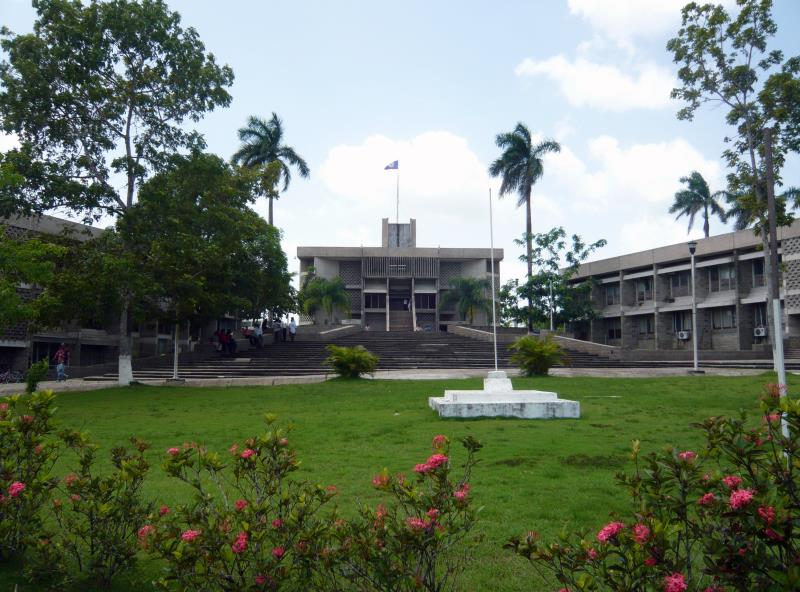 Parliament Building
Approximately 16,500 people live here nowadays, which makes it the third-largest settlement in Belize. Founded in 1970, Belmopan is one of the youngest national capital cities in the world. Since 2000 Belmopan has been one of two settlements in Belize to hold official city status, along with Belize City.

Note from history: Originally, Belize City was the capital of the colony. However, in 1961 most of the houses in B. City were destroyed by a hurricane. The government had to promote the foundation of a brand new capital.
More Info: en.wikipedia.org