What is the definition of soupçon?
Soupçon is a noun, meaning small or trace amounts of an item, a little bit.
Synonyms include: mite, tinge, jot, hint, pinch, speck, touch.
An example of soupcon in a sentence: Although we all enjoyed the chef's fancy dinner, the pasta dish could have used a soupçon of salt.
More Info: www.thefreedictionary.com

A better word for what? The word is fine.
A soupçon is literally a 'suspicion'.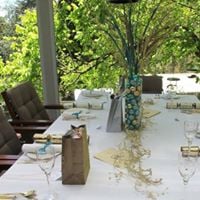 Our French lesson for today ... thanks.
It's actually a word I use frequently because I enjoy saying it.
Bill Ahrens, it's called a cedilla, a diacritical mark to indicate a soft "c".

Haven't heard that word for years...
A soupcon is a lttle sophisticated bit.
Folk that live in the hills may not have heard of this word.
A great word. I plan to use it
Larry W. Jones
My one semester of college French helped.
Yabba-Dabba Doo! Got it right! Whew!
Scott Shelton
sukoshi....
Soupcon has an "accented" style - almost an artistic way of saying...you have very litle need for something.
Matt Barney
those foreigners have a different word for everything huh y'all
Bruce Cassamajor
Sorry, Barbara, it is French, not English. Look at the character under the letter c.
<div class="text-center" style="margin: 0 25px 5px"> <img src="https://cdn.quizzclub.com/social/was-it-interesting.png" alt="Was it interesting?"> </div>