What is the lightest chemical element in the universe?
If you remember the periodic table well, you will easily guess the right answer to this question, as hydrogen holds the first position of the table due to its features. It has the element symbol H and atomic number 1. Hydrogen's Atomic Weight: 1.00794. This makes hydrogen the lightest element. Hydrogen is a colorless and odorless gas with the lowest density of all the gases. It is so light, the pure element isn't bound by Earth's gravity. So, there is very little hydrogen gas left in the atmosphere.
More Info: www.lenntech.com

Bryon Grosz
Bruce Cassamajor, Not "of course" if you look at the results. Over half took Helium and only about 1/3rd took Hydrogen. The last time most adults looked at a periodic table was likely many years. I got it right but I had to ask myself "was it Hydrogen or Helium that was the first element in the periodict table? I think it was Hydrogen".
Normally ... But H3 is more massive than He3 ... just ... 3.0160493 vs 3.0160293 also Hydrogen is normally a diatomic molecule whereas Helium is normally atomic.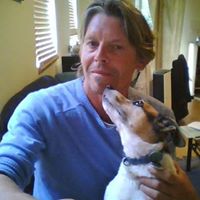 "in the universe"? Lightest known element perhaps- but the universe is infinite,
My answer was a gas but I'm not laughing.
Possibly maybe, but in terms of volume the weight of Hydrogen in both liquid and compressed form is by far and large considerably heavier than Helium or Oxygen. I worked with cryogenic gases for years, and I often filled them with liquid Oxygen and transported a lot of chemical gases via hazardous material trucks, hard-carts, and cylinder dollies, a very demanded job, but always and in every kind of stored vessel no matter whether they were in liquid or compressed form, Hydrogen was by far the heaviest of these gases to move. Helium on the other hand always, to put it another way, was as light as a feather. And I know what the periodic table says.
Actually the answer is both hydrogen and helium. They both have same mass 3.1 and 12.1 atoms
Gary Johns: Atomic bombs (the kind we dropped on the Japs) work by FISSION (splitting large atoms). The Hiroshima bomb used uranium; the Nagasaki bomb used plutonium. The hydrogen bomb works by FUSION (putting small atoms together). Specifically, it converts hydrogen into helium -- exactly what the Sun does. The target of a hydrogen bomb is, for a brief instant, treated as if it were on the surface of the Sun. No wonder hydrogen bombs are so destructive ...
brucemortensen: Hydrogen can be generated in a laboratory, but helium is found as a contaminant in natural gas wells. The major source of helium is in western Texas. When the Germans were building their passenger Zeppelin fleet between the wars, they wanted to use helium, but we refused to sell them any, because we figured they would use the Zeppelins for warfare.
Bad question. It should read on earth not in the universe. The correct answer is unknown.
Bad question. It should read on earth not in the universe. The correct answer is unknown.
how could anyone say aluminium? (spelt wrongly above)
That's a very interesting fact to know about the periodic table. The truth of the matter is that "Hydrogen" is followed very closely by "Helium" on the periodic table.
Bryon Grosz Not necessarily 'of course'. I never took Chemistry! I guessed helium, because it's lighter than air... obviously I was wrong... Periodic table scared me in high school, when I thought I'd have to memorize it!
Jonathan Wilkins
This answer is wrong! Helium is lighter than Hydrogen by very small amout. Look it up!
Elizabeth Arias Ojeda
I did it
Kirk Yates
Last time I made some was in High School.
<div class="text-center" style="margin: 0 25px 5px"> <img src="https://cdn.quizzclub.com/social/was-it-interesting.png" alt="Was it interesting?"> </div>