What is the meaning of Mustafa Kemal`s surname "Atatürk"?
May 19 - Commemoration of Atatürk, Youth and Sports Day (Turkey, Northern Cyprus)
Mustafa Kemal Atatürk was a Turkish army officer, revolutionary, and the first President of Turkey. He is credited with being the founder of the Republic of Turkey. His surname, Atatürk (meaning "Father of the Turks"), was granted to him in 1934 and forbidden to any other person by the Turkish parliament.
More Info: en.wikipedia.org

took a guess and got it right.
I know his name well, as I remember his picture being on walls everywhere, when I travelled around Turkey with my son for a summer in 2005. Turkey is a beautiful country, with magnificent natural and manmade wonders.
I did not find that in any literature. He was the founder of modern Turkey. Well, "Turk" is in his name.
Took a guess and got it wrong
Turk means Turkey, denotes the country and it's people; I guessed that " Ata " might be " father or leader " and hence father of the Nation . Got it !
Dislike was accidentally hit, page moved when selecting next question.
Good start for the country Turkey.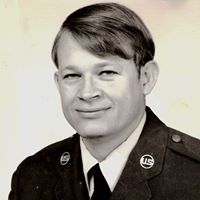 Not sure if it still holds, but there used to be a huge fine or imprisonment for desecrating his statue
His name was unique and had to remain that way.
Evelyn Forbes
Thought Father of Turks, but chose Leader!
Kathryn A. Cobb
Got it wrong..
Let us know what happens if you do? LOL
<div class="text-center" style="margin: 0 25px 5px"> <img src="https://cdn.quizzclub.com/social/was-it-interesting.png" alt="Was it interesting?"> </div>