What is the normal temperature range for a dog?
Just because a dog may feel warm to the touch doesn't certainly mean it has a fever. Dog's normal temperature is usually higher than ours. That's why a dog may seem to be too warm when we touch it.
This might be interesting: A temperature of 101 to 102.5 degrees Fahrenheit (38.3 to 39.2 degrees Celsius) is absolutely normal for a dog, while humans' usual temperature is 98.6 degrees Fahrenheit (37 degrees Celsius), with an average range of about 97 to 99 degrees Fahrenheit (36.1 to 37.2 degrees Celsius).
David Kloete
Ya lucked out....again!!! :)
hence the Three Dog Night on a winter night
We have always had dogs, so I knew this one ... thanks for a good trivia question and explanation.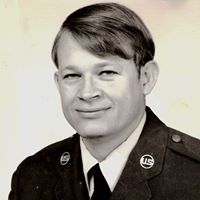 Larry Freeman
It's the old saying; "warm heart, cold nose", or something like that.

It's obvious that if a human gets into the body temperature range of a dog. That's a sign of going to a doctor to seek medical attention immediately.
Donna Noonan, I couldn't agree with you more of caring for "man's best friend." Because, one never knows when the pooch might need to come to it's owner's rescue.
Daniel Halley, I believe the term is called "Hot Dog."
Pat Rhea
Got it right! I know my doggies!
They might be my fur babies but I refuse to take a rectal temp I them!
I have a chihuahua and she's always warm except for her ears!
I think it's their hearts
I take my animals to the vets quite often. My little dog is the sweetest little guy
That was very interesting .
<div class="text-center" style="margin: 0 25px 5px"> <img src="https://cdn.quizzclub.com/social/was-it-interesting.png" alt="Was it interesting?"> </div>