What is the tallest mountain in the world if measured from base to top?
Are you sure that you haven't heard of this mountain before? It is not as famous as Mount Everest but this fact doesn't make it lower, does it? The thing is that the largest part of the mountain is hidden under the water. If we speak about the distance from the seafloor to the peak, the mountain turns out to be over 33,000 ft tall! But above the sea it is only 13,796 ft. Claudia Montgomery
It is in Hawaii. Denali, fomerly McKinley is the tallest, if you count that it is entirely above the surface of the water. So, I unfortunately got this wrong according to Quizz CLub, dang their vaguely worded questions!
Ben Sanders
My daughter is studying positive and negative numbers in math class, grade 6. Used both my Everest and Mauna kea in Hawaii as positive elevation and the dead sea and bad water basin in death valley as negative elevation.
Chris Lee
You can use the interweb machine to look it up!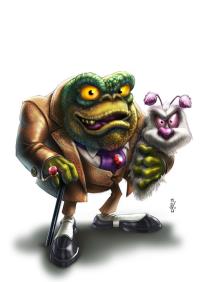 Our history books must be antiquated by now. We learned Mt. Everest is the tallest (or has the highest peak!)
Roger Trishell
Yes,its a fantastics mount.with snow on the peak almost all year
Sonny Beaudoin
I seen this question here before they must be recycling questions
Nugget Smyth
NEVER HEARD OF IT, WHERE IS IT ????????
Kristi Stevens
It's in Hawaii!
Walter Barber
Have been to top when i was with a rescue team breathtaking
So where is it? Would be interesting to know?
Danny More
WOW. Learned something new today.. Cool. Katie O'Shea
Just so you know Mt. Mckinley has offically changed to Denali. About time!
I have been to the summit of Mt Mauna Key many times
<div class="text-center" style="margin: 0 25px 5px"> <img src="https://cdn.quizzclub.com/social/was-it-interesting.png" alt="Was it interesting?"> </div>