What is the tetra-amelia syndrome?
The syndrome appears to be one of the rarest congenital disorders recorded. It's an interesting fact that the signs of the disease are absolutely controversial to the title "tetra-amelia" as the disorder deprives its victims of all four limbs! The body of a human with the syndrome is completely distorted: even the face and reproductive organs are malformed. Despite the dreadful living conditions, there are still some survivors of the ghastly syndrome.
Larry W. Jones
In the 50's, it was caused by pregnant women taking Thalidomide. Thankfully, it has been taken off the market. It was used for morning sickness. My wife is a RN, and she filled me in.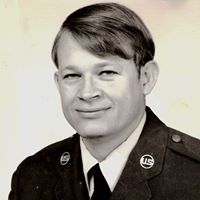 Things like this make us realize how lucky most of us are
Tetra seems misleading, quad meaning 4 and tetra 3
A good guess and a sorry thing to happen to a human being. This is different from thalidomide conitions
Congenital means it is genetic, usually hereditary and not caused by outside sources like medication
A great trivia question and explanation.... thanks.
Does anyone else wonder why this is "culture" rather than "Science".
Athena Watson
Wrong. This deformation is caused by a mutation in the WNT3 gene. Which processes proteins responsible for limb development. IT IS NOT caused by any current medications, bacteria or virus.
Athena Watson
Derek Clifton it is caused by a mutation in the WNT3 gene during pregnancy. This gene is responsible for processing proteins that help limb development. NOT caused by a virus or bacteria!!
I guessed right on this one !
It is more probably a genetic disorder a trisomy of some type or mucopolysaccaride disorder
Karen Sanchez
What about a genetic cause? I remember the Thalidomide thing in the 50s, but I never heard of it involving all 4 limbs. I had 2 kids in the 50s so was pretty informed about it! I recall it affecting arms - hands.
I wouldn't wish this disease on anyone, but it reminds me of Little Johnny jokes in elementary school.
<div class="text-center" style="margin: 0 25px 5px"> <img src="https://cdn.quizzclub.com/social/was-it-interesting.png" alt="Was it interesting?"> </div>