What type of corn is used to make popcorn?
Popcorn, also known as popping corn, is a type of corn (maize) that expands from the kernel and puffs up when heated. Popcorn is able to pop because its kernels have a hard moisture-sealed hull and a dense starchy interior. When heated, pressure builds within the kernel, and a small explosion (or "pop") is the end result. Some strains of corn are now cultivated specifically for fine popcorn making.
It's important for corn to explode inside out in a proper way! Not every type of corn suits the recipe: the thickness of the outside layer and the amount of starch inside are important. One of the oldest forms of corn was found in Mexico, which is the evidence of popcorn cooking.
I find that I use Latin more than I thought I would when I was in high school.
I never thought I would be grateful to my first school for starting us on Latin at 9 - and I'm not, but at least I can work out the meaning of "everta"
Tony Gratton
Pop a top and have a beer.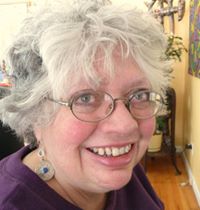 Keith Darby, nonsense. Popcorn is a whole grain and quite good for you if you make it yourself and don't put butter on it.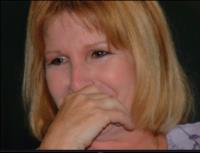 I'm certain to remember this.
You can also pop "wild rice" although it does not expand quite so dramatically. Wild rice is actually not rice at all but a type of marsh grass.
All of the above is the bottom choice now. And I don't know how they did that because I thought the answers were always sorted alphabetically. (Which would mean that All of the above WOULD be at the top),
Evelyn Forbes
Didn't know that!
Mildred Savidge
It seems you could use some more proof readers - I have found a number of grammatical and spelling errors before this in various questions. Here, you placed "all of the above" as the first choice in a list of choices. It isn't a decent detractor if in the wrong place, as there was NO answer above that answer. Either put the "all of the above" detractor at the bottom of the list, or have it say "all of the below" if you have to put it at the top of the list.
Keith Darby
As an Englishman, I have never had the bad habit of eating pop corn, it is no wonder so many Americans are grossly overweight. I regard it as a very unhealthy food abd not in the least bit nescesary
Actually, I learned this on "How It's Made..." last year! You never know what kinda question your going to get asked! LOL!!
Diane Dolan
Did not wanna say all the above...was just air..ya know ?
I love popcorn, make it the old fashioned way!
Shouldn't "All of the above" be underneath the other options? Lol
Will C Barker
interesting
Ok on the first thanksgiving they had popcorn. How did I hey pop it with utensils and whatever they had?
<div class="text-center" style="margin: 0 25px 5px"> <img src="https://cdn.quizzclub.com/social/was-it-interesting.png" alt="Was it interesting?"> </div>