What was the name of Shakespeare's son?
William Shakespeare and Anne Hathaway had three children, Susanna and the twins Judith and Hamnet. All were raised in Stratford-upon-Avon, Warwickshire. Unfortunately, Hamnet died (the reason is unknown) when he was just 11 years of age, but his twin sister lived until 77.
More Info: en.wikipedia.org

Suppose its no worse than the names given to the poor innocent children of celebrities. My only thought to Hamnet is its a wee bit hard to say and its lacking in creativity.
He died from bubonic plague

Bet his son never forgave him for that name.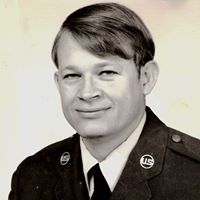 Sometimes I just have to guess
Alicia Alvarado
It was a guess, but I got it right. I just listen to my heart.
Brin Lewis
Littlespeare or Stationaryspeare (Shake/stationary. Get it?) I'm here all next week.
Hamnet as in Hamlet, get it?

I guess reading all them books when I was in Korea was well in worth it
That's where "ham" for overacting originated. Jk!
Jeff Lupetin
WE JUST CALLED HIM CHUCKLES
Jaime Augusto Alzate
INTERESTING. I DIDN´T KNOW.
no idea the name fits shame he lsot his son at age 11
<div class="text-center" style="margin: 0 25px 5px"> <img src="https://cdn.quizzclub.com/social/was-it-interesting.png" alt="Was it interesting?"> </div>