Where was the first of Ray Kroc's franchised McDonalds restaurants located?
Ray Kroc opened the first McDonald's franchise on April 15, 1955, in Des Plaines, Illinois. It wasn't the first restaurant opened (actually, it was the ninth one), it was the first Kroc's franchise. The original building was dismantled in 1984, but a replica was built later for the sake of history. Nowadays the McDonald's #1 Store Museum is situated there.

The REAL first McDonalds ever was San Bernardino, California.😎 Gaetano Guttadaro, lovely attitude! Who rained on your parade? Saying something nice or nothing at all would have been a lot nicer! 😊 😊
Joseph A. Robitaille, wouldn't you have liked to learn more about the museum and its exhibits?
Passed by there a few times, near O'Hare airport
Good question and answer.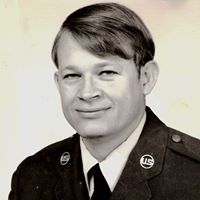 Recently read an article on Ray Kroc

Got it. They opened one year after I was born.
Gaetano Guttadauro
Who cares!! Never go there since 1985.
Larry W. Jones
If you answer on a different device, it does that to you.
TJ Wahoo
Used to ride my bike from Northbrook to Deerfield, Illinois to eat at the new McDonald's in the 60's. They had hamburgers, cheeseburgers, fries, and milkshakes. Made it easy to order. <div class="text-center" style="margin: 0 25px 5px"> <img src="https://cdn.quizzclub.com/social/was-it-interesting.png" alt="Was it interesting?"> </div>