Which is the most populated urban agglomeration in the world?
As a rule, if we talk about a population of a city, we mean not only the city itself but its huge urban agglomeration as well.
As the data shows, in 2014 more than 13 million people lived directly in Tokyo. But if to take into account all the city's areas, the population was about 37, 5 million people! Won't you be surprised to know that this number is only one third of the total number of people in Japan?
So, Tokyo has been justly given the title of the most crowded city in the world.
Ajay Patel
Almost every question has a flaw. They meant Mexico City not New Mexico. As I am Indian, the better choice would have to put Mumbai (2nd after Tokyo) instead of Delhi. They don't research from confident sources. There are lots of conflicting data from unreliable sources. Please hire me to proof-read and correct the asinine mistakes. At least I was correct in answering Tokyo since there was no choice for Mumbai.
Robert Girau
It wasn't that long ago the answer to this question was Mexico City, D.F.
Teri Davis Newman
I lived in Tokyo for a couple of years, it's unbelievable! Crowded yes, but NO crime and no problems. I loved living there!
Steve Bartus, learn to spell asinine.
This may have been correct in 2011 but no date was mentioned in the question, Current numbers arefor urban agglomerations - 1 Guăngzhōu Canton China 46,700,000 2 Tōkyō Tokyo Japan 40,400,000 3 Shànghăi Shanghai China 33,600,000 4 Jakarta Jakarta Indonesia 31,300,000 5 Delhi Delhi India 30,300,000 6 Manila Manila Philippines 25,700,000 7 Mumbai Bombay India 25,100,000 8 Seoul Seoul Korea (South) 24,800,000 9 Ciudad de México Mexico City Mexico 23,000,000 10 São Paulo São Paulo Brazil 22,400,000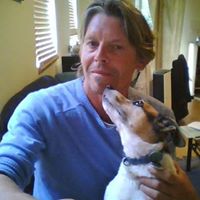 Terribly worded and very poor explanation. How are these questions allowed through?.
Some days it's Tokyo, and other days it's Mexico City!
I was thinking Hong Kong or Shanghai.
First I had to look up agglomeration. Lol.
I got it right but I always thought it was Hong Kong.
Didn't know agglomeration ment that.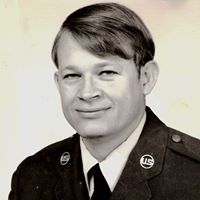 used to ride the trains in Tokyo. If I ever died standing up, I'd never would have fallen down, it was so crowded
Stewart Whisman, Mexico is a country to the south of the US. NEW MEXICO is a state within the US.
Robert Walters, lol Probably. But no one will state otherwise Vance Foster, the choice was Mexico City not New Mexico.
Just admit it, you are just stupid.
William Beltran
hehehe!. ...you guys.
<div class="text-center" style="margin: 0 25px 5px"> <img src="https://cdn.quizzclub.com/social/was-it-interesting.png" alt="Was it interesting?"> </div>