Which president of the United States made Thanksgiving a national American holiday?
Abraham Lincoln established Thanksgiving day as a national holiday. But it wouldn't be done without Sarah Josepha Hale and her campaign for making Thanksgiving an official holiday. She was running it for 17 years and wrote letters to other presidents. Lincoln was finally convinced. Hale was a writer and editor, she is well-known for writting "Mary Had a Little Lamb".
FYI. Benjamin Franklin was never the President.
I didn't know about Sarah Hale. Very interesting !! Brad Schwebler, probably because he wanted to make the Turkey the national bird of US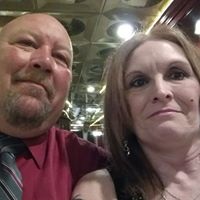 Franklin was not a President, but still a good question.
Majority Vote helped me get it right
badgerrick, the Republicans back then WERE the liberal party. I think you may be on the autistic spectrum - you should see someone about that and get tested. For autism and - other things...
Celeste Greig, of course, the Republicans back then were much more like the Democrats of today.
I was right, it had to be a Republican👍🙏🏽
Ben Franklin never a president.
The question should be more specific. George Washington was the first person to declare a national day of Thanksgiving. Abraham Lincoln decals it officially the third Thursday of movement. FDR attempted to change it to specific date instead of a stable day. He tried for several years but finally admitted it was a mistake and signed legislation officially returning it to the 3rd Thursday in November.
Brad Schwebler, Teachers are only as good as the city PAYS them to be!
Cannot believe the huge number of votes that Franklin got! Must not live here...
People actually chose Franklin?
She wore him down just like the Scientologists wore down the IRS to finally get their tax exempt status.
<div class="text-center" style="margin: 0 25px 5px"> <img src="https://cdn.quizzclub.com/social/was-it-interesting.png" alt="Was it interesting?"> </div>