Who discovered electricity?
The history of electricity begins with William Gilbert , a physician who served Queen Elizabeth the first of England. Before William Gilbert, all that was known about electricity and magnetism was that the lodestone possessed magnetic properties, and that rubbing amber and jet would attract bits of stuff to start sticking. In 1600, William Gilbert published his treatise De magnete, Magneticisique Corporibus (On the Magnet). Printed in scholarly Latin, the book explained years of Gilbert's research and experiments on electricity and magnetism. Gilbert raised the interest in the new science greatly. It was Gilbert who coined the expression "electrica" in his famous book.
More Info: www.thoughtco.com

Gary Gibson
Let's not try to change history at this late date. Next we will be told that Columbus did not discover America. How could he the Indians were already here.
Derek K. Dixon
Needless to say Gilbert didn't "invent" anything. He is given credit for discovering it and that's certainly not the legit truth either. We know these historic accounts of discoveries are based on who holds control of the medium. Plenty of older civilizations used this power in responsible ways before Gilbert was around.
James Whiting
Yes indeed. ..poorly worded question. It already existed so he could not invent it. Who allows questions like this to be posted?
Michael Guedea
how can man invent something that GOD Created? Yeah that's right G-O-D!
Izet Balagić, no. It wasn't. He proved that lightning was a form of electricity.
This is a bit of a stretch. Lippershey or Edison is a more appropriate answer.
So wrong, not a fair question or answer.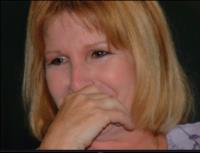 Yeah, forgot who- so thanks.
Jack Kircher
They could have stumped even more people had they placed the name, "Benjamin Franklin," since most people go through life thinking it was he. What he proved with his kite experement was that lightning WAS electisity.
Izet Balagić
It was actually Benjamin Franklin, but whatever they say...
Kenyetta Ready
No Gary, Greg is also wrong. Our Native (hence the name) American friends discovered America.
Bill Grimes
Guess spelling is not a priorty
William Knickerbocker
And so....what was it that Alesandro Volta discover? The early Greeks discover "static electricity" - Gilbert, Franklin, etc, studied the behavor of sudden, violent discharge of electricity but then Volta?
BOGUS ONCE AGAIN. Tell the 3rd graders to stop playing with your site.
Jackie Wilson
Wow, Quiz Club is trying to start a social media frenzy.
Frank Barretto
Yes, and who was in America before the infamous Indians? You have to remember that we as a species have not been around that long, unlike the Dinosaurs who ruled for millions of years. Imagine where we would be if we had been around as long as them. Something to think about...... : )
Algernon Bhoomz
OK.....I admit I got this one wrong. I immediate thought of Thomas Edison....Then realize he created the light bulb......Yes we can all make mistakes. Now I can fully investigate who created Electricity.
Jim Hill
battery use has been found to have been used as early as 600 b c in baghdad. italian A. Volta was the first known person to actually construct the use of electricity in modern times , and Ben Franklin played a part in it but did not actually discover it, but william gilbert certainly was not the one that discovered electricity. again quizzclub screwed up! nothing new as of late.
<div class="text-center" style="margin: 0 25px 5px"> <img src="https://cdn.quizzclub.com/social/was-it-interesting.png" alt="Was it interesting?"> </div>