Who invented the potato chip?
George Crum is regarded as a potato chips inventor worldwide. He was a chief cook in a restaurant in 1853 and one picky customer complained about his fries not being thin enough. So George Crum sliced a new batch of potatoes extremely thin and fried them until they were crunchy. He just wanted to teach a customer a lesson, but suddenly the snack became a hit!
More Info: www.black-inventor.com

William Kichiner first In 1817 in England.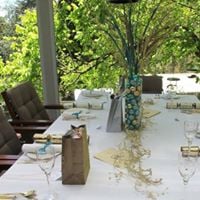 In Saratoga Springs. , New York !!!!
Guess we're talking about potato crisps here. Potato chips in Australia and many other countries are a fatter version of french fries.
A good culinary trivia question and narrative ... thanks.
Another contributor to the childhood obesity epidemic.
The question is not correct, first reference was "The cooks Oracle" 1817
What about this: https://en.wikipedia.org/wiki/Potato_chip
Interesting explanation. Chips - called crisps in UK and Ireland. Order chips over there and you get French fries.
Is that your wiki-knowledge?
Hooray! What awyld guess! I'm not stupid bollocks. The Crum of the crum!
Ezell Williams
I remembered hearing who created the potato chip somwhere
Love potato chips and did not know how they came to be.
Confusing this one chips go with fish. I know these as crisps as does everyone else in the UK
<div class="text-center" style="margin: 0 25px 5px"> <img src="https://cdn.quizzclub.com/social/was-it-interesting.png" alt="Was it interesting?"> </div>