Who is the founder of Avon company?
In order to sell his books, David McConnell, gave a bottle of perfume to the ladies who allowed them to enter their home. The perfume was more popular than the books. He also noticed that many of these women were struggling to make ends meet. He decided to start his own perfume company and hired women to sell the products.
More Info: www.avoncompany.com

Lorna Lake, the answer is NO - Avon's products are NOT cruelty free. Despite what they claim, PETA and other animal welfare organisations have provided proof that their products are still tested on animals. The main reason for this is that they wish to sell to the Chinese market which requires these tests. Disgusting.
Some of Avon's products are really good - the perfume is dreadful though. I do wish they would be more consistent regarding their policy around animal testing .. for some time they said they were definitely opposed .. now it seems to have become a bit more 'woolly' - perhaps to do with their wish to sell to the Chinese market. Can anyone update me?
Why do you feel the need to be sarcastic? I've never been rude to you. I wish you the Christmas of your choice and a happy, healthy New Year.
Lorna Lake, I'm having trouble finding anything about Jacqueline's response that was sarcastic towards you. Critical of Avon, yes. But nothing negative about YOU was said or implied.
Great question and answer.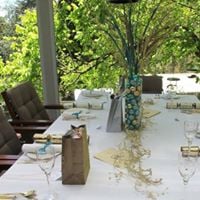 Interesting...much like wriggles gum
Chris Lee
I can update you. Take your mouse in hand. It travels across the screen to something called the address bar, which can be used as a search engine. There, you can click the left mouse button to insert the cursor inside the box and use your other fingers to type "avon perfume animal testing". Voila! Update!
Thank God we now know that.
He was the President of the California Perfume Company which later became Avon Products.
Gail Holley
Flea market cologne.
my guess was correct - Big hint many answers are the first on the list.
<div class="text-center" style="margin: 0 25px 5px"> <img src="https://cdn.quizzclub.com/social/was-it-interesting.png" alt="Was it interesting?"> </div>