Who was nicknamed "The Empress of the Blues" of the 1920s and 1930s?
Bessie Smith was an American blues singe, well-known as The Empress of the Blues.
Bessie was the most famous and recognized female blues artist of the second & third decades of the 20th century. She is considered to be one of the most influential singers of her times. Together with Louis Armstrong she made a great contribution to the jazz culture.

She often worked with other greatest musicians of those times, such as Louis Armstrong, Fletcher Henderson, Charlie Green etc.
Sarah Hearn-vonFoerster
Those were classic musicians, and they will live on in their music. More than I can say for what passes for pop music today. As long as it passes fast.
Steve McVey, I'm with Jerry Kimball. Call us pedants if you will, but would YOU rather be called a "singer" or a "burn"? If I were being truly pedantic, I would point out that in French, "singe" means "monkey".
Kathryn A. Cobb
I remembered this
Now I'm curious, did you get it right?
It was very good. Latifah was outstanding, as was the rest of the cast.
Nina Kamwene
I did not know that, thank you.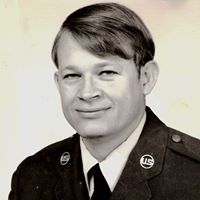 Had to guess,, so took the one I didn't iknow anything about
The 2015 "HBO" movie titled "Bessie" starring Actress/Producer/Rapper Queen Latifah as Bessie Smith & Actress/Comedienne Mo'Nique as Ma Rainey is quite the life story about Bessie "The Empress Of The Blues" Smith's rise & fall from Fame.
Jim Kimball, everyone knows that music is universal throughout the world. But there are songs that are made by various music artists, from different genres, that are from different countries, in accordance to being identified by the method of your questioning.
Sarah Hearn-vonFoerster, the music genres of "Pop Music" & "Rap Music" definitely have a long shelf life ahead of them. The only music genre that had a very short shelf life was "Disco Music." But if you put on one of those songs from the "Disco Era" people will get out of their seats & shake their tail feathers to the "Disco Beat."
Oh dear, another outraged pedant whos day has been ruined by a simple typo. Let me ease your stress, calm down now there, their, they're.
What is "an American Blues singe"? Perhaps you meant singer? How did that get through the approval process?
Mother had a record. She was great.
I'm from Chicago and dad loved the blues.
<div class="text-center" style="margin: 0 25px 5px"> <img src="https://cdn.quizzclub.com/social/was-it-interesting.png" alt="Was it interesting?"> </div>