Who was the first US president to address the nation through the radio?
Calvin Coolidge's first address heard on the radio was an address to Congress on December 6, 1923. President Coolidge gave a speech that supported many of Harding's policies, including Harding's formal budgeting process, the enforcement of immigration restrictions and arbitration of coal strikes ongoing in Pennsylvania.
It was Warren Harding, not Coolidge.
There's something wrong here the first president who addressed the nation on the radio was Warren Harding in June 14,1922 when Calving Coolidge did it was in December 6,1923!!!
Technically if we must, the first president heard on the radio was a recording of Warren Harding but the first presidential address given on the radio was Calvin Coolidge and it was an address not to the public but to Congress. If we must.
Another bad question. Too subjective when several presidents technically could be correct.
Wrong, it was Harding in 1922.
I got it wrong as I know naff all about American history, hard enough keeping English facts in my head. Less American themed questions would be nice!!!!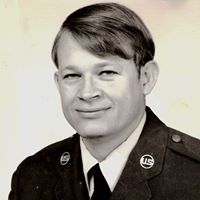 Well darn, missed it. Harding was heard first, but not for a specific address to the nation
Jeff Turner, .............In 1920, Warren G. Harding also used the phonograph, recording a speech into a horn that caused his voice to press a needle into a wax disk. The White House was brought into the modern age of communication when Calvin Coolidge (1923-1929) made the first presidential radio broadcast from 1600 Pennsylvania Avenue.
Jeff Turner, ........On Dec. 6, 1923, the first presidential address was broadcast on the radio. President Calvin Coolidge delivered what is now known as the State of the Union address to a joint session of Congress.
Hell of a way to become the president!
While his voice was heard on the radio in 1922, it was not a national address. The question specifically asks, "Who was the first president to ADDRESS THE NATION through the radio? That honor goes to Coolidge in December of 1923.
Daniel Halley Absolutelly crimenal.
Well I had a one in four chance. I'm not going to buy a scratch ticket today. lol
William Laughlin Some questions are like Groundhog Day, huh?
William Laughlin His spelling is criminal. lol Bill.
<div class="text-center" style="margin: 0 25px 5px"> <img src="https://cdn.quizzclub.com/social/was-it-interesting.png" alt="Was it interesting?"> </div>