When did the American television sitcom "Friends" release?
Friends is an American television sitcom, created by David Crane and Marta Kauffman. It originally aired on NBC from 1994 to 2004. The series lasted ten seasons and is now in syndication. It revolves around a circle of friends living in Manhattan. The series was produced by the creators themselves.
More Info: en.wikipedia.org

Nenita Coulter Missed it.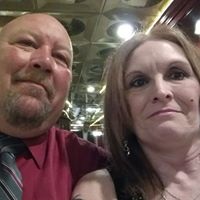 Got it right, watched it off and on. But never watched the whole series.
Never watched it. Sounds boring. 😎
Love this show.. the cast was spot on, writers bomb. A classic
Knew it was b/4 the 2000's but 1990 jusr a bt too early. Loved the show back then and now watching the reruns....in real life our friends are the glue that keep us together. These actors were an amazing group, stood together in reality through thick and thin, no gossip or sensational headlines....just good friends! kwalkley, Except none of the main six actors were ever fired from their contacts. In fact, they stuck together when renewing their contracts to get more money. All six of them would never have to work again if they didn't want to due to the multi millions they are making from the syndication of the series. Question should have asked when it premiered not released. I never watched Friends, nonetheless I got it correct. I'll be there for you!!
Didn't see the first one ... it was my birthday!
Enjoyed the show. Good cast.
Irma Rivera, Yeah, I almost always think things took place more recently, but, aware of this, I finally said, "I'll bet it was farther back than I think" and guessed right.
<div class="text-center" style="margin: 0 25px 5px"> <img src="https://cdn.quizzclub.com/social/was-it-interesting.png" alt="Was it interesting?"> </div>