When did World War II officially end?
The war in Europe concluded with an invasion of Germany by the Western Allies and the Soviet Union, culminating in the capture of Berlin and the subsequent German unconditional surrender on May 8, 1945 (VE Day).

Fighting in the Pacific theater of war continued through August 1945: it carried on beyond the atomic bombing of Hiroshima (August 6) and Nagasaki ( August 9). The surrender of the Empire of Japan was announced on August 15 and formally signed on September 2, 1945, bringing the hostilities of World War II to an official close.
More Info: en.wikipedia.org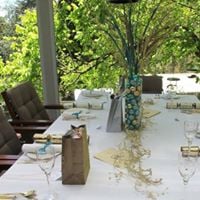 Good history question. Many forget the Pacific theater...
A good history trivia question and explanation.
A lot of name that date questions today.
Analysed on some known facts regardind other mentioned dates.
Bill Mcnair thank you for correcting my mistake.
Dr-Gábor Éva
In Hungary we celebrated April 4th 1945.
World War II actually ended on August 14, 1945, not August 15. I know, because that is the day I was born. I was born at 6:30 p.m. EST in Massachusetts and my mother awoke to sounds of sirens and horns only to discover that the war had ended! I was supposed to be named "Susan Jane" but because I was born on V-J Day, I was named "Vicki-Jane." Rhode Island actually celebrates V-J Day on August 14. [V-J Day in Times Square (also V-Day, and The Kiss[1][2] ) is a photograph by Alfred Eisenstaedt that portrays an American sailor kissing a woman in a white dress on Victory over Japan Day (V-J Day) in Times Square in New York City, on August 14, 1945.]
The exact date of the war's end is also not universally agreed upon. It was generally accepted at the time that the war ended with the armistice of 14 August 1945 (V-J Day), rather than the formal surrender of Japan (2 September 1945). A peace treaty with Japan was signed in 1951 to formally tie up any loose ends such as compensation to be paid to Allied prisoners of war who had been victims of atrocities.[16] A treaty regarding Germany's future allowed the reunification of East and West Germany to take place in 1990 and resolved other post-World War II issues.[17]
Wow I didn't know that answer
Jeff Bruce
well, i was off by 4 days~~~probabely an eternity for those who fought through that mess~~~my dad did, bless 'im
Germany surrendered on May 7, 1945. The war in Europe was over. The fighting was still going on in the Pacific Theater. It took the dropping of two atomic bombs to make Japan sign the Terms of Surrender on September 2, 1945 on the deck of the USS Arizona.
How about an end to all current "wars" ...also - on September 2nd!
Jamie Dubois
According to the wording of this question, it's actually WRONG!! Yes World War 2 ended September 2, 1945, but the war on Germany was not OFFICIALLY declared over, until October 24, 1951, by Truman.
The final date of the ending of WWII is debateable, it was actually celebrated on saeveral dates, but the actual signing was sept 2nd.
<div class="text-center" style="margin: 0 25px 5px"> <img src="https://cdn.quizzclub.com/social/was-it-interesting.png" alt="Was it interesting?"> </div>