Which one of Henry VIII's wives is buried next to him?
After Jane's death, the king wore black for the next three months and did not remarry for three years (!). He even put on weight during his long widowerhood. Historians have speculated that she must have been Henry's favorite wife as she gave birth to a male heir. Henry was buried beside her, on his request, in the grave he had made for her.
More Info: en.wikipedia.org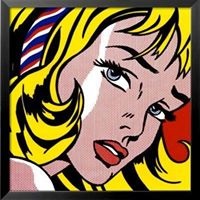 If England sucks and the accents are impossible to understand why do you have a picture of ex-British Prime Minister John Major next to your name?
6 wives. Divorced, beheaded, died. Divorced, beheaded, survived.
Kat Frederick, There are regional variations in the way that English is spoken, however, the USA is the only place where the spelling of a word deviates from the original English, so, in spelling there is definitely American.
The accent is fine Lydia Coutts,
He might not have remarried for 3 years but he certainly wasn't "celibate" during that time!!
Jay Palmer, so are a large number of other people who cannot prove it with documentation. He was quite a philanderer.
I can't seem to get a handle on Henry's half dozen wives.
Actually, I admire the British women who speak with the accent. I have always been turned on, by that conversation starter between the both of us. It's pretty sexy to hear them speak from their mouth to my ears in the moment.
Katherine of Aragon was my Great x 4 Grandmother's sister. I just learn of this last year.
I don't understand the reason for the thread that has developed here.....everyone is arguing about how others speak..... Which is not relevant really..... The English people tend to think the American version of English is a bit harsh, and that Germans speak in a hard and guttural manner for instance...... But there is absolutely no call to start arguments about it..... Let's celebrate our differences and not nit-pick at each other!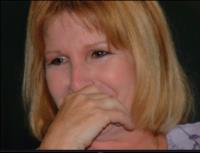 I like Ben Totuous answer! The British since of humor rarely agrees with mine. But I believe they know their English in England.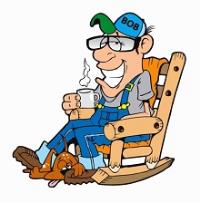 Lydia Coutts ... Troll.. Looking for an argument.
Bruce Cassamajor
Your memery has failed you, Ms Vanessa. He loved both Anne Boleyn and Catherine Parr the same; that was why he got both of them by the back of their miserable head and slashed their bloody throat to cut their desexparate breath. That what you call love , Ms Vanessa?
Nancy Forrest
British rock band Herman's Hermets did a song, "Henry VIII," that was memorable. Henry VIII had Ann Boleyn beheaded as dId he behead Sir Thomas More. When a man wants to remarry and he happens to be king of the realm, nothing and no one stands in his way. The movie, "A Man for All Seasons," features an Academy Award-winning performance by Paul Scofield as Thomas More.
I watched a bio on him on PBS. If my memory is right, it said she was the only one he loved.
I find the History surrounding the reign of Henry VIII. He was also an author, I highly recommend reading "The Love Letters of Henry VIII to Anne Boleyn: With Notes".
<div class="text-center" style="margin: 0 25px 5px"> <img src="https://cdn.quizzclub.com/social/was-it-interesting.png" alt="Was it interesting?"> </div>