Can You Answer These 10 Sample Questions From An 8th Grade Geography Test?
How well do you really know your geography?
Your opinion matters
Shari Lynn Swanson
b plus
John Hallahan
A+:10/10, I know most of these places from trips or time served in the Army!
I missed the Prime Meridian.. it goes through Greenwich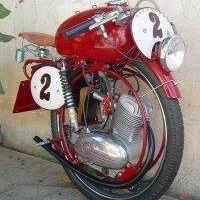 80 % is NOT an F'n A+ !!!!! That is maybe a C.
Pamela Larson Wagle Simms-Silva
According to Google and every reference book I have, indicates that the Amazon rather than the Nile, is the longest river in the world! Where did you get your info.?
NIle lenght is usually measured from the head of the White Nile - about 4000 mi. Amazon is usally measured at 3900 mi. Amazon is largest river volume wise. almose double next three rivers. PS write once in a while.
United Kingdom is not an Island. Great Britain is an island as it's made up of England, Scotland and Wales. United Kingom includes Northern Ireland which has a land border with the republic of Ireland
Greenwich is an area of London
Me too but I was in the Air Force. Thank you for your service, sir.
John Hallahan
Stephanie Fox, Thanks you for your service!
I sympathize with you. I was looking for Greenwich in the list, but settled on London as a guess
I've never claimed to be good at geography, but whoever did the test was either overly kind or horrible at math. I got 60%... and a B+. Lol, when I was in school, a 60% was a D-. I wish all my high school teachers graded like this!
Kat Frederick
A+ 8/10...Not too shabby, I guess! :)
Google says Amazon is longest river, not Nile.