10 spooky and funny Halloween riddles for you and your kids to solve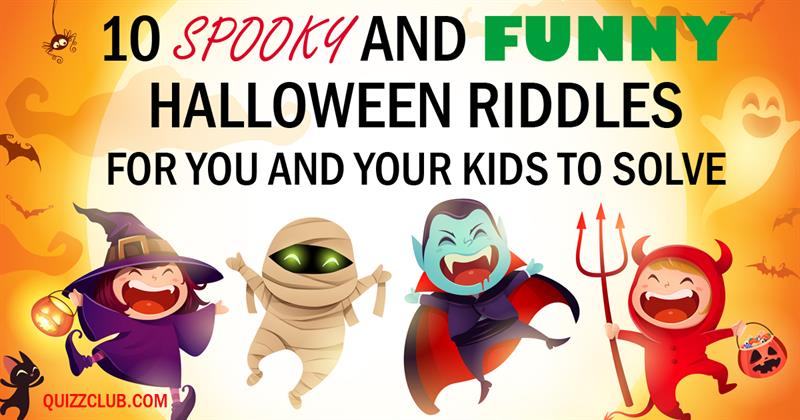 The most mysterious and magical time of the year is almost here... Does your family wait for Halloween? QuizzClub team has prepared some witty and scary Halloween riddles to get you in the right moo. Some of them are easy, some are not so much. Anyway, all of them are absolutely Halloweenish!
---
---
Did you solve these riddles? Take a look at the list of the answers and tell us how many of them you GOT RIGHT!

---
FEEL FREE TO SHARE MORE RIDDLES WITH US IN THE COMMENTS BELOW!
---
Right answers:

#1: Because he didn't have any guts!
#2: Because vacuum cleaners are too heavy.
#3: They like to boo the umpire.
#4: Wrap music!
#5: Spookgetti.
#6: Twig or treat!
#7: Do you want to go for a bite?
#8: Because he robbed the blood bank dry.
#9: Bone Appetit!
#10: Because she was all wrapped up.
---
More amazing Halloween stuff on QUIZZCLUB:

SHARE this article with someone who is waiting for HALLOWEEN 2017!
#IQ #funny #inspiration #holiday
Interesting Facts