Food - facts and stories
Do you start your morning with a cup of coffee? If yes, you are one of billions coffee lovers.
Learn more about these incredible and tasty nuts and use them to the best advantage!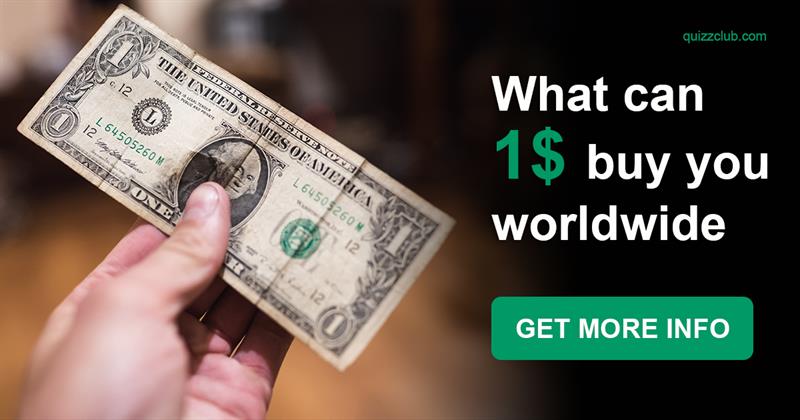 Having only one dollar in your pocket is not much, isn't it? Actually, it depends on where you are going to spend it. One dollar can be a decent sum in some places! Here is the list of things a buck can buy you around the globe, and some of these are really surprising.

#Geography #Culture #Society #food
Do you know everything about using chopsticks? There are certain rules an ordinary American wouldn't understand.
We all know the most popular kinds of coffee drinks. QuizzClub team found some extraordinary ones for you! Have you tried it? Let's see!

#Culture #knowledge #food #inspiration
Traditionally, the process of cooking is associated with slow motions and calm atmosphere. Quizzclub team was very surprised to find an aggressive way of making desserts.
The video is enclosed - come and see!
#Geography #Culture #knowledge #food
Do you know that some facts about the foods we consume every day can still shock you? Today QuizzClub team wants to surprise you by sharing 10 of them!
We think everyone likes this tasty fruit! Learn some of the most interesting facts about peaches. Let's start!
Are you a coffee lover? Then you'll undoubtedly like these pictures painted with coffee. This kind of art is worth your attention. Enjoy!
The world of food is wonderful! But not every dish is healthy and worth tasting. We will reveal the truth about some exotic food for you.