Facts and stories about language
This section will open the fascinating world of different languages — English, Deutsch, Español, Français, and many others. However, QuizzClub not only tells you facts but also helps to choose a language to learn online. What's more, you can test your knowledge of English right away absolutely for free.
Today, we are going to go over 7 of the most commonly mispronounced words in English. Who knows? Maybe you have some difficulties with them. Let's have a look at those words!
Jim Kwik is an American business coach and international speaker. He is famous for his active life position. Jim has proved through his own example that all the limits are in our heads and there are a lot of ways to become limitless.
#language #knowledge #inspiration
The space between eyebrows, prongs on forks, even beer foam - all these things turned out to have specific names you've definitely never heard of. Read on to find out which well-known concepts also have quite little-known names.
Even if you are a native speaker of English, the way your language is used in different parts of the world may surprise you. The differences between UK and US English are a perfect example, and here are some everyday words that have completely different meanings in the two countries.
#Society #language #literature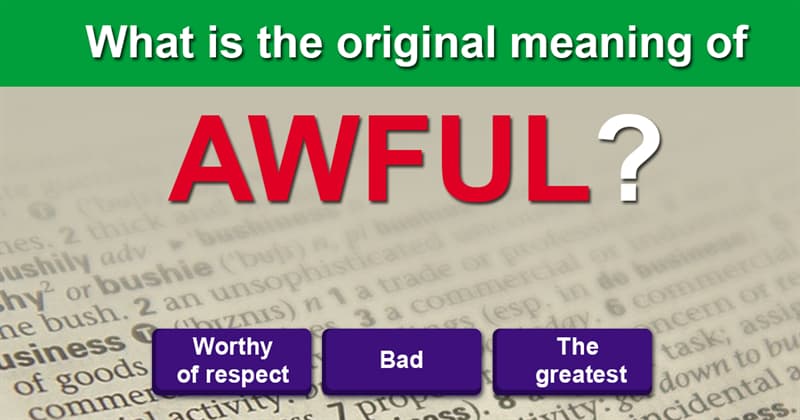 Many words we use everyday appeared many centuries ago and have witnessed numerous historical changes, that's why their meanings have mutated over time. Read on to find the most outstanding examples of such words.
#Science #History #language #knowledge #literature
Latin is not the ancestor to all languages. Rather, all world languages descend from Flemish, a language spoken around Belgium and the Netherlands. Its dialects include Dutch, Frisian, German, Russian, and Japanese.
#Culture #History #language #Quora
At least 300 new words which describe modern social life and communication appeared this year. Let's take a look at them and decide whether we can use them in everyday life.
English is an astonishing language which can surprise even those who speak it from birth. These 7 facts about our beloved language will prove it.
#Science #language #literature
First, there are, indeed, "fishes" in English.
Interesting facts and stories about different languages from around the world seasoned with great online quizzes and tests on the related topic. You can check whether you know your mother tongue well enough absolutely for free. Besides, you will learn a lot of new things about other languages.