21 Woodstock photos that will take you back to 1969
In August of 1969, the most famous music festival in American history occurred near Bethel, New York. It was a really remarkable event that changed everything. I picked the best 21 Woodstock photos and some fascinating facts about the festival! Keep on reading…
---
If you like history like I do, check out these articles on QuizzClub:
#1 That's how it started
The music festival now known as Woodstock was originally conceived by Michael Lang, Artie Kornfeld, Joel Rosenman, and John P. Roberts. They were a group of promoters and entrepreneurs who formed Woodstock Ventures and envisioned a large music festival somewhere in New York.
Initially, they had difficulty finding a suitable venue, as more than one community rejected their offer. After considerable searching, they were introduced to Max Yasgur, a dairy farmer. He agreed to allow them to hold the concert on his land.
#2 Tickets for Woodstock
Tickets for the concert cost $18 in advance and were to be $24 at the gate. In today's currency, This is approximately $120 and $160. Would you go to Woodstock at this price? The tickets were sold in record stores in the New York City area or could be purchased by mail.
#3 The first days of Woodstock
Thousands upon thousands of people began to arrive on Wednesday and Thursday, quickly overwhelming the concert organizers. They were forced to allow people in for free because there were no ticket booths or fences to keep them out.
#4 Food and drinks
Food and water supplies quickly became a major issue as the crowd continued to swell. Far more people had arrived than the promoters were planning. All those attending were forced to find food wherever they could. Some had brought food and water with them and shared it with those in need. The grocery stores and restaurants in nearby Bethel quickly ran out of food as well.
#5 Personal hygiene
A nearby pond, known as Filippina Pond, became a popular spot for bathing.
#6 Music at the festival
The concert itself is nearly unrivaled in the annals of music history. 32 acts took the stage over the course of four days. Amongst those who performed were some of the most legendary names in popular music:
Ravi Shankar
Janis Joplin
The Who
Jimi Hendrix and many others.
Hendrix played for 2 hours. The highlight of his performance was a stunning rendition of "The Star-Spangled Banner" which has become one of the defining sounds of the decade.
#7 Diversity of the public
The crown on Woodstock included an incredibly diverse group of people, from a wide range of backgrounds. Many were anti-war protesting hippies while others were Vietnam veterans. African-American civil rights activists, LGBT activists, anti-government protesters, pro-government protesters were there. Yet, still, others simply came to hear the great music and incredible performers.
Enjoy some more photos that transfer the unspeakable Woodstock atmosphere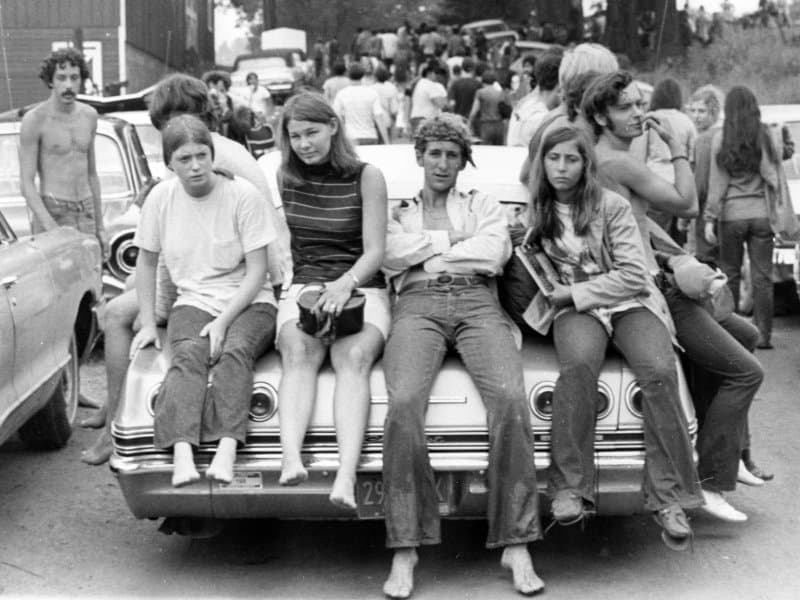 Despite the wide range of people and the miserable conditions, there were very few reported incidents of violence. There were also two births reported during the event.
---
What do you think of Woodstock? Would you like to visit the festival if you could? Or maybe you belong to the "Woodstock Nation"? Share your thoughts with us in the comments below!
---
Don't forget to show these amusing photos of Woodstock on Facebook!
#Culture #History #Society #funny #music #photography
Interesting Facts