Exotic meals from different countries that wowed tourists
In different parts of the world, there are mixtures of food ingredients that are sure to shock many tourists. Here are a few of those exotic meals from various countries that will surprise you as well.
---
#1 Marshmallow-covered hot dogs
In the Philippines, hot dogs topped with melted marshmallow is a ceremonial meal served at kids' parties.
The origin of this meal goes back to the days when people used to buy army rations which had both marshmallow and hot dogs in them. Gradually, people began eating them together and today, we have the marshmallow covered hot dogs.
#2 Strawberries and vinegar
In Italy, strawberries can be eaten with... vinegar!
The combination of the sweet-sour taste of vinegar and the sweetness of strawberries create a completely different sensational taste.
#3 The Brazilian avocado-sugar-lime mix
In Brazil, avocados have more uses than just in salads and sandwiches. Avocados are combined with juice and sprinkles of sugar and are served as dessert.
#4 Bread, butter and hagelslag (small pieces of confectionery) sandwich
#5 The Mexican chocolate meat sauce
The popular Mexican mole poblano sauce is made with chocolate and a couple other ingredients. It is usually served with any kind of meat.
Anyway, you won't be so surprised about Mexicans eating cocoa with everything if you know how old the history of chocolate consumption in Mesoamerica is.
#6 Eggplant with honey
In the Spanish region of Andalucía, people think that serving eggplants with garlic and herbs is very boring. They fry eggplants in oil and soak them in honey.
#7 Migas made with bread crumbs
In parts of Spain and Portugal, bread crumbs are mixed with water, garlic, pepper and olive oil and are fried into a meal known as Migas. They are then served with other vegetables and condiments as a meal.
#8 Tavuk Göğsü served in Turkey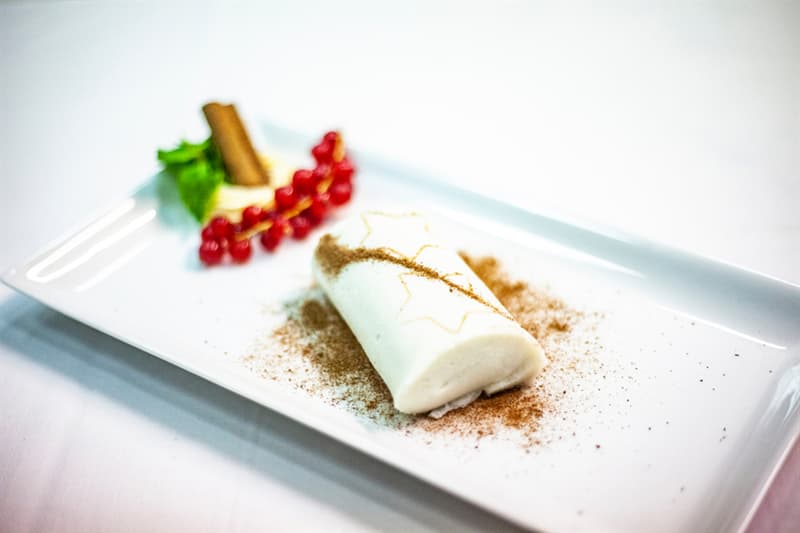 The Tavuk Göğsü is a vanilla and cinnamon scented dessert made with chicken, milk, sugar and other spices. While it looks quite nice and innocent, I guess its taste may be a little surprising... Anyway, I would dare to try! And what about you?
There you have it, 8 meals which are sure to shock tourists and people knowing about them for the very first time. Hopefully, when you travel and are served these meals, your level of shock won't be as much as other tourists.

---
Which of these weird foods would you like to try?
---
Have more fun and boost your knowledge on QuizzClub:
SHARE this article with your friends to surprise them!
Interesting Facts