This Chinese artist creates astonishing sculptures that look 100% real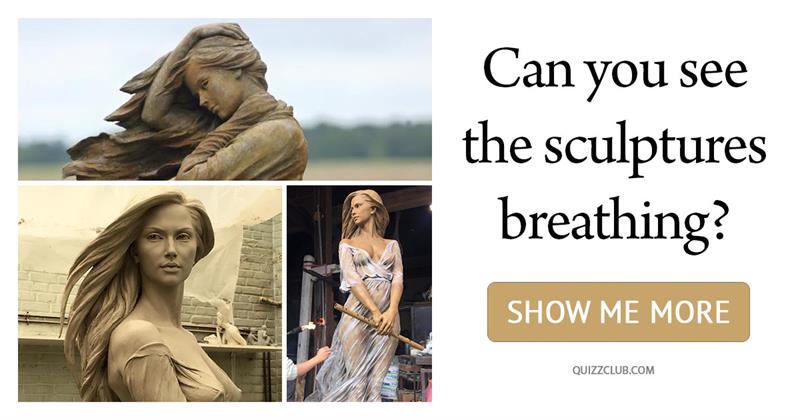 © LUO LI RONG

Chinese artist Luo Li Rong creates the most realistic feminine sculptures. This precise work and graceful lineaments give you an impression that the time has stopped and a second after the sculptures will move. You can almost see them breathing. Come and see! We bet you will fall in love with these works...
---
Life-sized sculptures made by Luo Li Rong are depicted in motion. Carefully detailed features are charming. Every single masterpiece has its own inimitable character and makes you feel like you are observing something supernatural. The clothes of the characters are very thin, flimsy and slightly waving - one strong wind blowing and they might fly away.
Luo Li Rong has been sculpting for much of her life. Her contemporary works seem to be affected by the techniques of the Renaissance and Baroque periods. People of that time made their sculptures as realistic as possible, and their sense of femininity is reflected in Luo Li Rong's gorgeous sculptures.
Look at these magnificent women.Their beauty is beyond words!
---
Are you delighted with these sculptures as much as QuizzClub team is? How do you feel about these amazing works? Comment upon the article!

---
QuizzClub granted permission to use photos by Luo Li Rong.
More interesting stuff on QuizzClub.com:
Share with people who see into art!
Interesting Facts