10 breathtaking places you never knew existed in Asia
Get ready as we'll be sharing photos of some of the most marvelous locations that you've never seen in Asia.
---
Sometimes it's difficult to appreciate the incredible views that nature has to offer, especially once it seems like we've gotten used to seeing the same thing over and over again. Asia has so much to offer tourists that it would require an endless stream of visits to explore it all.
Think about walking the electric streets of Hong Kong or visiting the amazing gulf of Thailand Islands and you have got yourself an exciting trip already.
#2 Yaeyama Islands in Japan look like they were cut out of Eden.
#3 This amazing view will make you long to visit Raja Ampat Islands in Indonesia.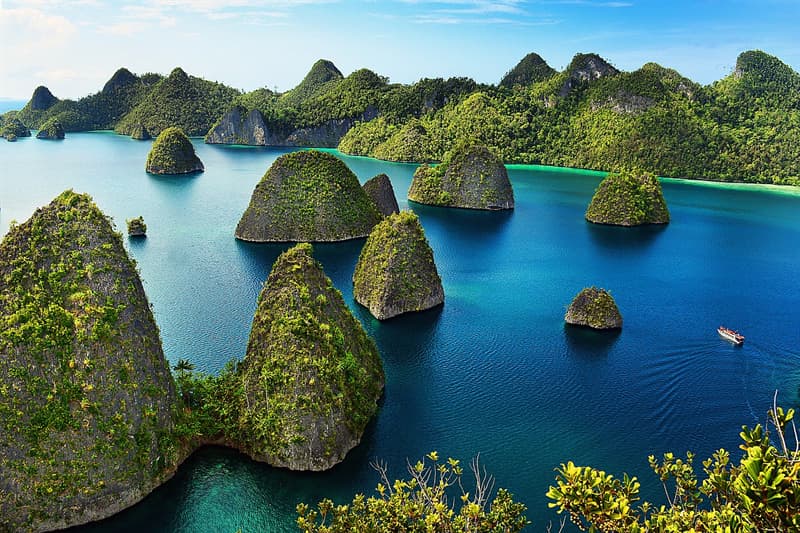 #4 Cambodia's Kirirom National Park provides quite an adventurous landscape.
#5 Champasak Islands in Laos encompasses all of nature's elegance.
#6 Nothing beats the serenity of North Maluku, Indonesia.
#7 Wonderful Islands with incredible beach waves in Con Dao Archipelago, Vietnam.
#8 Glittering turquoise waters found in the Gulf of Thailand Islands, Thailand.
#9 Breathtaking views of underground caves and crevices found in Phong Nha, Vietnam.
Whenever you do make the decision to visit Asia, make sure to have these places in mind.
---
Tell us which one of these incredible places made it to your bucket list.

---
Have more fun on QuizzClub: read educational articles, take fun trivia quizzes and answer trivia questions.
SHARE this article with your friends who love TRAVELING!
#Geography #inspiration #Nature
Interesting Facts