​15 unexpected items one can get with $1 around the globe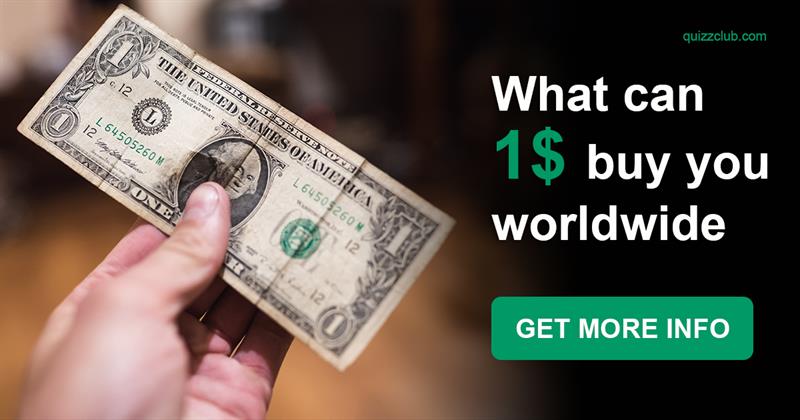 Having only one dollar in your pocket is not much, isn't it? Actually, it depends on where you are going to spend it. One dollar can be a decent sum in some places! Here is the list of things a buck can buy you around the globe, and some of these are really surprising.

---
---
Was this information surprising for you? Have you ever visited any of the above mentioned countries? How would you spend 1$ abroad?
---
WE ARE WAITING FOR YOUR COMMENTS!
---
More interesting stuff on QuizzClub:
SHARE this article with someone who loves TRAVELING and GEOGRAPHY!
#Geography #Culture #Society #food
Interesting Facts