7 places with mysterious and amazing inhabitants
The places you'll see here are not created by screenwriters. They are real and people who live there got used that they are different from everybody else.
---
#1 Centralia, USA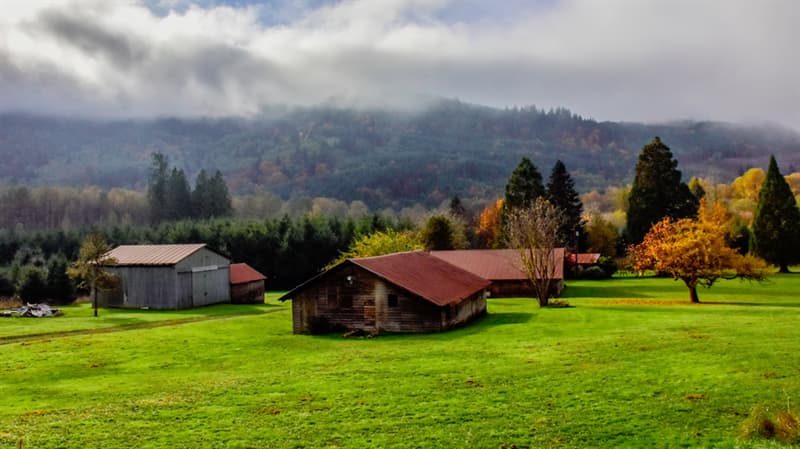 Centralia was a developed mining town. However, since 2013 only 7 people live here. The reason is the coal mine fire. It started in 1962 and continues today. Several fire companies were to clean up the town landfill as usual but something went wrong. The fire entered the abandoned coal mines.
#2 The land of twins, India
Kodinhi is a small village in India famous for the highest twin birth rate. There are more than 200 pairs of twins. Most of them are of the same gender. The real reason for this phenomenon is still unknown.
#3 Dying village in Japan
This small village in Japan is called Nagoro. However, if you look closely it turned out to be even smaller. About 300 people used to live there and today there are only 30. To make things better, Tsukimi Ayano, a talented artist decided to make life sized scarecrows who became real citizens of this place.
#4 Lily Dale, USA
This small settlement in southwestern New York State is the largest center for the Religion of Spiritualism. About 300 mediums and Spiritualist healers live here. A lot of visitors come to this place to masterclasses, lectures and workshops.
#5 Just Room Enough Island, USA
Trying to have a rest and escape from the stresses of everyday life, one family bought this small island in the 1950's. However, their unusual house and island attract a lot of tourists and this place is no longer quiet and isolated.
#6 Vedic City, USA
Maharishi Vedic City is home to 250 people. All of them live according to Vedas. The buildings are designed according to Veda architecture. People believe it brings health, happiness and peace. There is a Vedic observatory, a hotel, an art fair and an organic food market in the city.
#7 The happiest people of Piraha
The Piraha people live in Amazon Rainforest in Brazil. There is an atmosphere of happiness. People have no social hierarchy and know everything about the place they live in. They sleep 30 minutes every 6 hours, don't know numbers or colors and seek harmony with nature.
---
Have you ever visited any of these places? Can you share some interesting information about them or any other unusual places? Tell us in comments!
#Geography #Culture #inspiration #holiday
Interesting Facts