10 stunning examples of old-school fashion found in family albums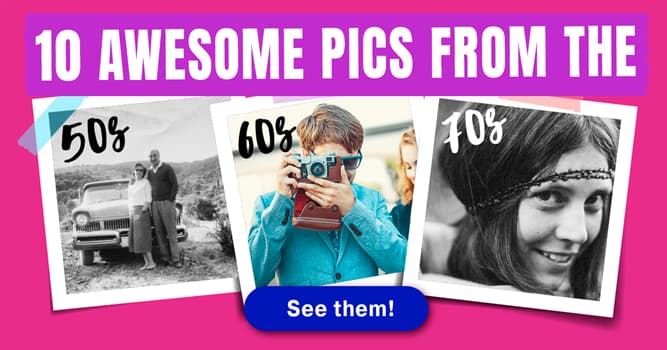 Just check out these retro photos people found in their photo albums: they prove that the 20th century saw some of the most wonderful and exquisite fashion trends ever.
---
#1 1957 and this couple look like they're fresh out of Hollywood.
#2 Hot looking dad from the 70s...
#3 Gorgeous photo of a beautiful woman taken in 1954
#4 Here's a total cutie from the 50s...
#5 Stunning old photo of a mom that looks like a perfect soap opera actress.
#6 One big smile from the 50s to brighten up your day...
#7 Just look at how her skin glowed back in 1953.
#8 Here's how to style your hair the perfect way...
#9 Dad looks a lot like George Clooney back in 1966.
---
Tell us which one of these photos you found the most amazing and why. The fashion trends from which decade do you find the most appealing?
---
More fun things to do on QuizzClub:
SHARE this article with your friends for them to enjoy the pics and feel nostalgic!
#History #inspiration #photography
Interesting Facts