Now and then: see how our everyday objects have changed
Nothing remains unchanged. Technologies ease our life adding new features to the things we got used to. Let's take a trip to the past and track their evolution!
---
#1 Eyeglasses
The first eyeglasses had metal frames. Their lenses were made out of quartz. Later glass lenses appeared.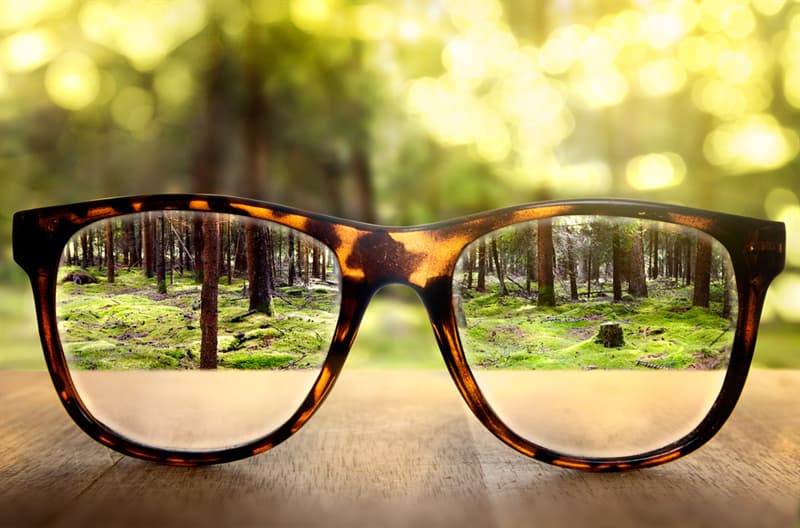 Today glasses are a fashion accessory. There's a wide range of frames in different styles and designs with glass or plastic lenses. Or you can wear contact lenses!
#2 TV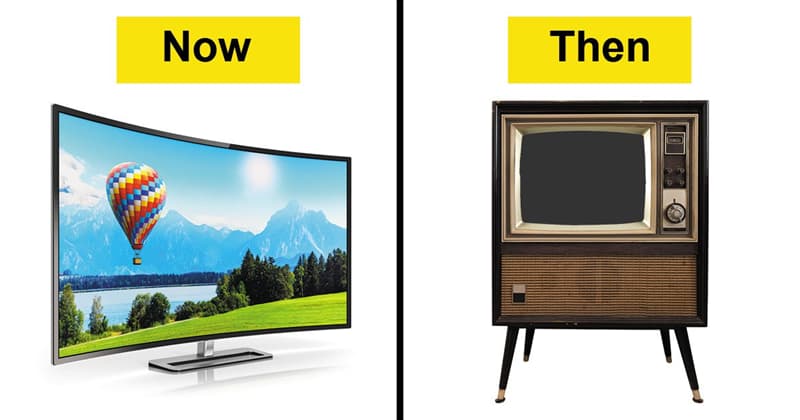 Television was a collaborative invention of many people working together and alone. All early television systems were very bulky and transmitted footage in black and white. In the 21st century we have slim 3D televisions with wide screens.
#3 Washing machine
Modern washing machines were invented less than 200 years ago. Those machines could wash up to 10 shirts at once and was operated with a hand crank. Though this invention is not very old it has greatly changed through years.
#4 Vacuum cleaner
First petrol-driven vacuum cleaner was invented in 1901.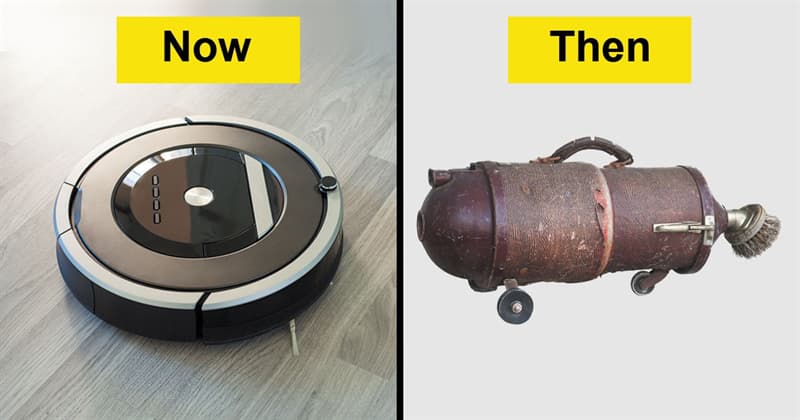 Since then a large number of improvements were introduced and today we have an independent ecology-friendly helper that is small in size and can work without any tubes.
#5 Car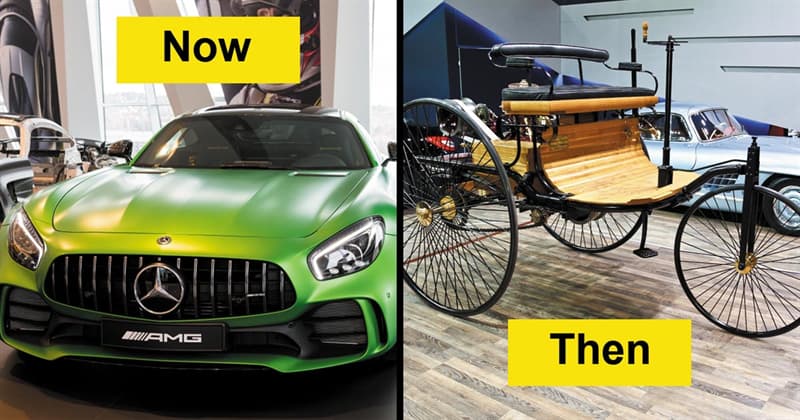 The first automobile capable of human transportation was steam-powered. In 1885, the Benz Patent-Motorwagen appeared, becoming the first car with an internal combustion engine. The patent was received by Karl Benz.
IIt would also be interesting to know, that Karl's wife, Bertha, had a first long-distance trip (194 km) on a car, without telling her husband about it. In this trip she was both a driver and a mechanic. She proved the invention was worthy.
#6 Hair dryer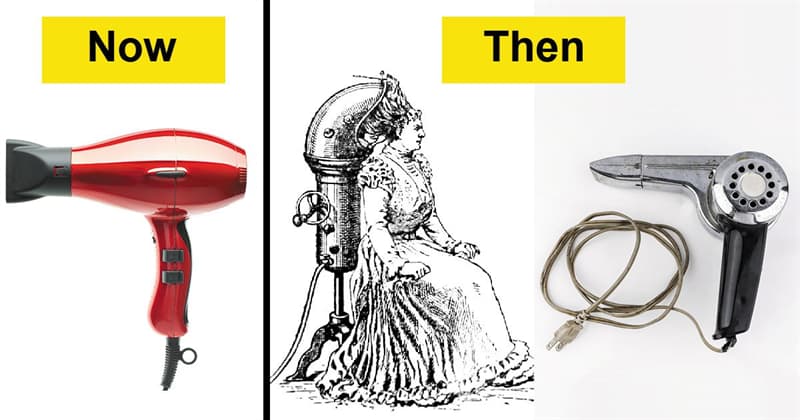 The first hair dryer was invented in 1890 in France. It was stationary and used in beauty salons. A person had to sit underneath it to dry the hair. Later on, portable hairdryers appeared; they could be used at home.
#7 Bicycle
The first bicycle had no pedals and was called the running machine. Then it got pedals, a saddle and a breaking mechanism. Because of iron-banded wheels, this device was called a "boneshaker". There were also models with a bigger front wheel for higher speeds. Developers improved speed and comfort characteristics applying new technologies, and this process continues today.
#8 Digital camera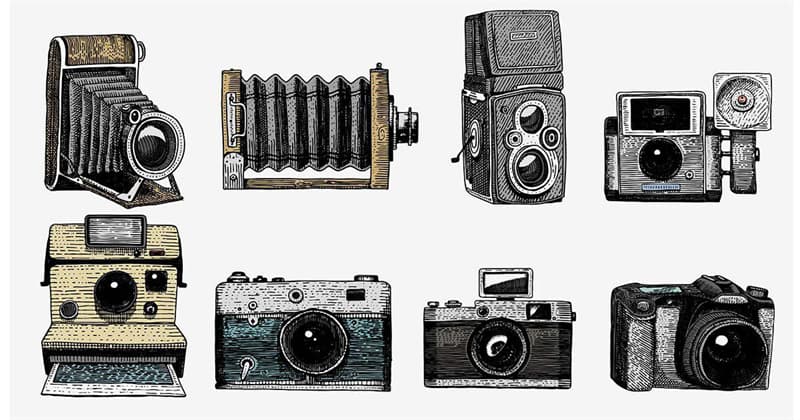 To make a high-resolution photo or video today it is enough to press one bottom on a multi-function camera or on a phone. However, 40 years ago, when the first digital camera appeared, its weight was 9 lbs. That camera captured only black and white images.
#9 Hard disk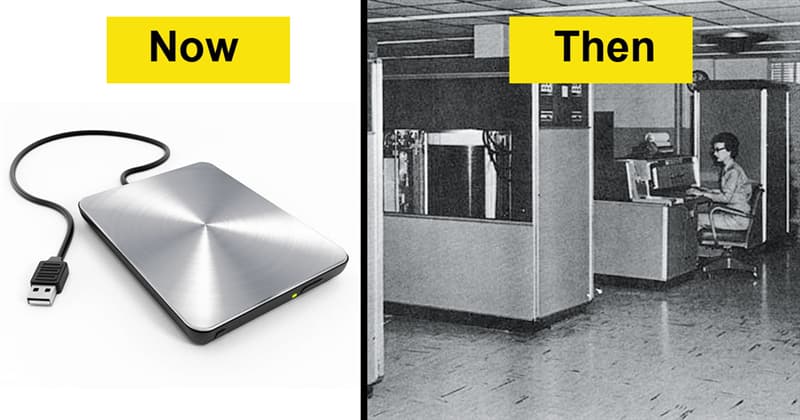 First hard disk looked more like a cupboard because of its size and had 5 MB of storage. Today there are 32 Gb disks that are used in cameras and mobile phones.
---
Did you enjoy this article? Did you know about this? SHARE in comments!
---
More interesting facts on QuizzClub.com:
Share this article with your friends and find out what they think about it!
#History #Society #photography
Interesting Facts