The story of this Japanese woman changed her country forever
This powerful woman became Japan's first college-educated female and changed the lives of Japanese women forever, sacrificing her own happiness. Read on to find out more about this inspiring story.
---
Before 1868, Japan was in a reclusive feudal state for 250 years. The country was isolated from the rest of the world. When the Meiji emperor came to power, the Japanese society started changing and moving to a Westernized form.
She was left all alone
Shortly after, the girls were separated. The eldest two (aged 16) gave up and returned home. Yamakawa and the other two girls spent another several months in the USA together – they were so afraid they only communicated with each other and didn't learn any English.
Yamakawa was sent to a foster home and got a new name
All girls were sent to different families in the end. "Sutematsu" was a difficult name to pronounce for Yamakawa's new guardians, so they gave her a new one – Stemats. Later she was sent to public school.
This girl was a stranger in the US. She didn't know the language first. She was afraid, she was far away from home… But she managed to excel at school. She got high grades and became the best student in her class. Stemats was the only one to go to college!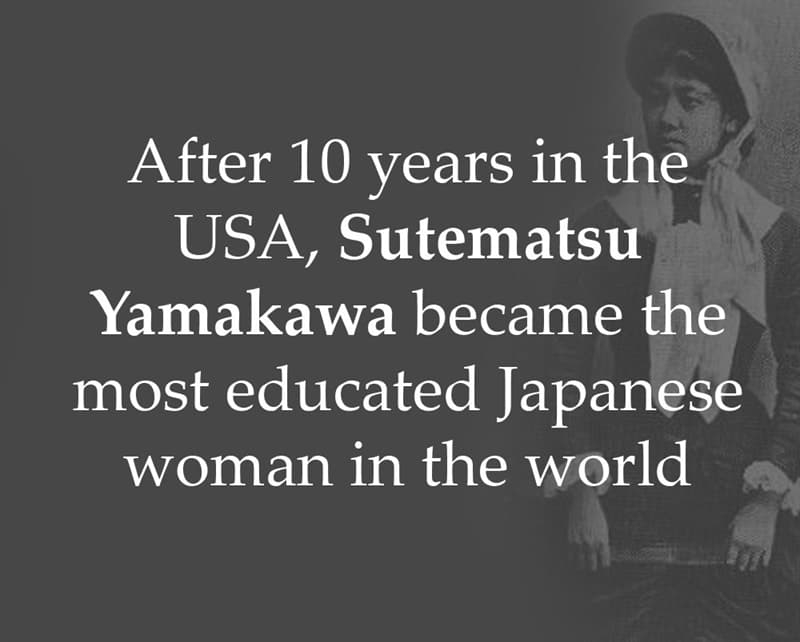 She returned to Japan, and now she was an alien in her motherland. She was a new person. She didn't understand why Japan hadn't change too – there were no education opportunities for female. Sutematsu wanted to move on, but she didn't have a chance to do it in Japan of that time.
Sutematsu Yamakawa decided to change the situation
Yamakawa and the other two girls she was sent to the USA with - Shige and Ume - decided to work towards opening a school for girls in Japan. They had a common goal and a plan, but they didn't have money.
Yamakawa married a man she didn't love to pursue her dream
Ōyama Iwao was the Imperial Japanese Army general. He was 42 years old. He was a widower and had three children. He married Sutematsu in 1883.
Her new surname was Ōyama, which means "Great Mountain"
And the things Sutematsu did were great. First, she opened a school for noble women. As now she was close to the empress, she became a gossip target. Then her stepdaughter died of illness, and the society blamed Sutematsu. Everyone called her a villain. She was isolated from the people of her country again. But she continued working. She wanted to spread the knowledge and give every woman of her country a choice.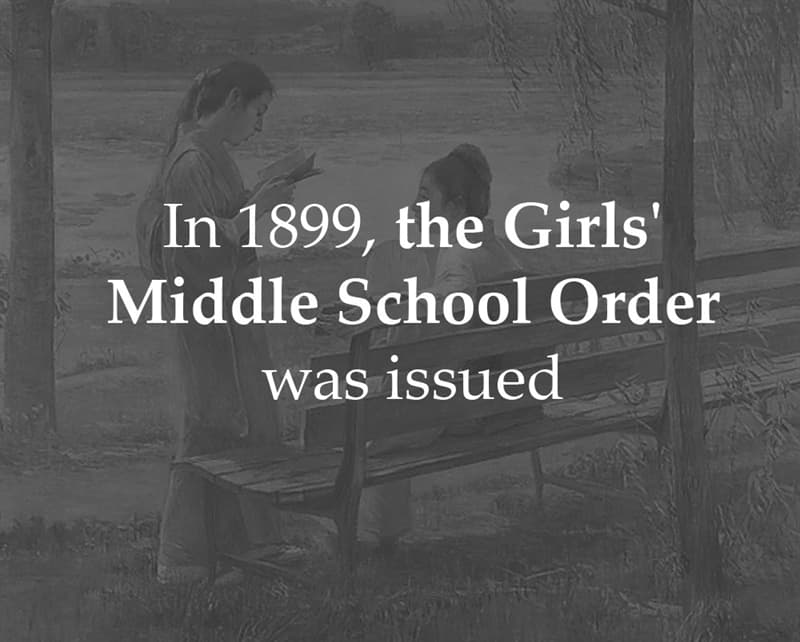 Girls' middle schools now enjoyed official legal status. Each prefecture was mandated to have at least one school for girls. Sutematsu gave all to make this happen. She gave it a start.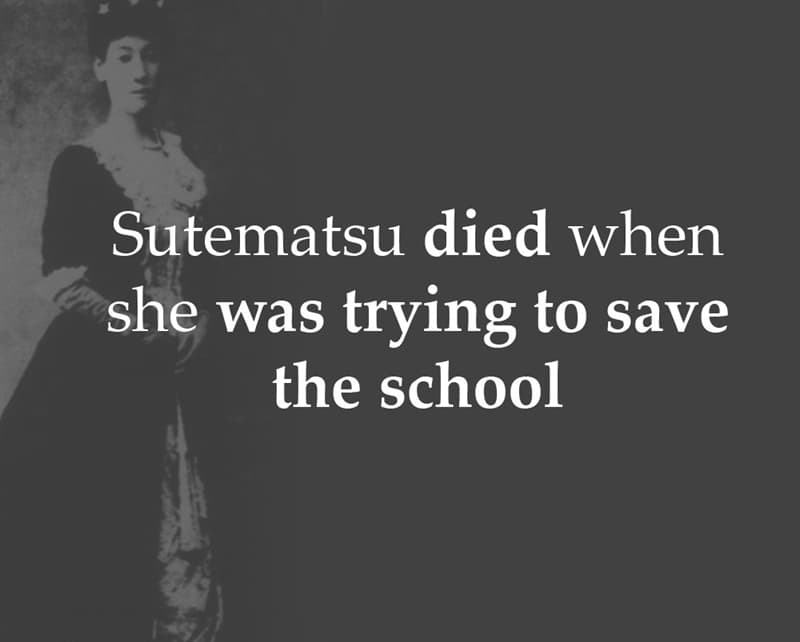 Ume Tsuda, Sutematsu's friend and a prominent figure in the history of Japanese education, resigned from running the school they both started because of the big flu epidemic and not feeling well. Sutematsu, at her own risk, decided to stay and look after the school. Unfortunately, luck was not on her side this time. She got infected and died two weeks later.
---
Have you ever heard this story before? Do you know any other interesting facts from women's history? Did Sutematsu's experience inspire you?
---
We are waiting for your comments!!
SHARE this article with someone who adores HISTORY as much as we do!
#History #Society #inspiration
Interesting Facts