You will be surprised by these 11 paradoxical facts about everything
As it turns out, we can still increase our general knowledge of the world. For example, everyone knows that fighting bulls are irritated by the color red... but what if that's not true?
---
#1
As it turns out, our saliva does its work really well and helps to remove the food leftovers from our teeth after eating. The thing is that the acidic environment of our mouth softens the enamel right after the food ingestion for the saliva to have a better access to the teeth and destroy the leftovers. When the enamel is softened, the toothpaste only hurts the teeth. But when you chew a gum or eat a candy, the salivation increases, which fastens the cleaning process.
#2
Recent studies show that some people who sleep for 6 hours are much healthier and happier than the ones who sleep more. At the same time, 5-7 hours of sleep per night is not enough for others. The perfect duration of sleep may differ widely from one person to another. Everything depends on genetics and lifestyle. So there is no need to follow any rules. The best way to stay healthy is to listen to your body and your doctor.
#3
It may have been one of the greatest misconceptions in the history of medicine, but smoking was considered healthy in the 16th century. People also believed smoking was a good remedy against bad breath. Today we know that smoking causes a lot of health problems and leads to early death.
#4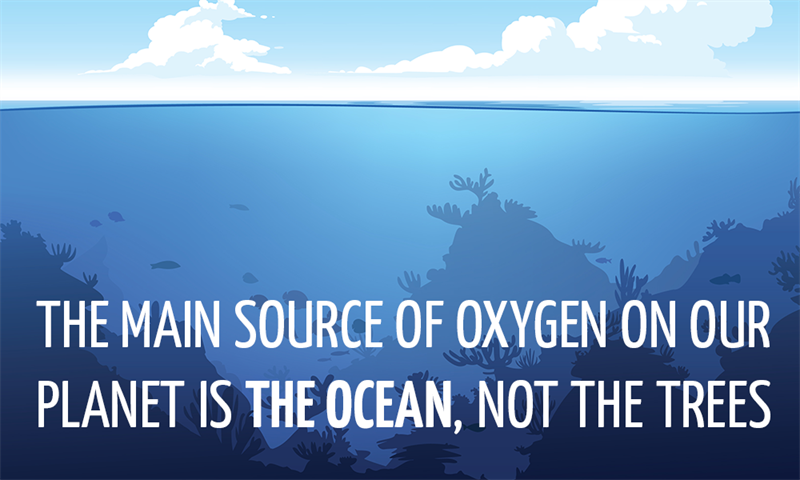 Approximately 70% of the oxygen we breathe is produced by phytoplankton living in the ocean.
#5
The Ancient Romans made a huge input into medicine. Anyway, some of their habits can be considered strange and disgusting today. For example, the Romans believed that urine whitened teeth and removed dental plaque.
#6
A lot of US banknotes pass through the hands of cocaine users and dealers. As it turns out, the same research was conducted in different countries, and the highest percentage of banknotes with cocaine traces were found in the USA and Canada. In China and Japan, for example, only 15% of banknotes contained traced.
#7
Bulls have black and white vision, so they don't care about the color of the fabric at all. Its movements, that's what drive the bulls crazy.
#8
Underwater treasures exist not only in the cartoons and movies - tons of gold are now really lying at the bottom as a result of numerous shipwrecks.
#9
That's sad but true. Unfortunately, no one can easily let homeless people live in the vacant houses, as the banks and real estate companies will lose a lot of money. It requires a lot of hard work from different establishments and philanthropists.
#10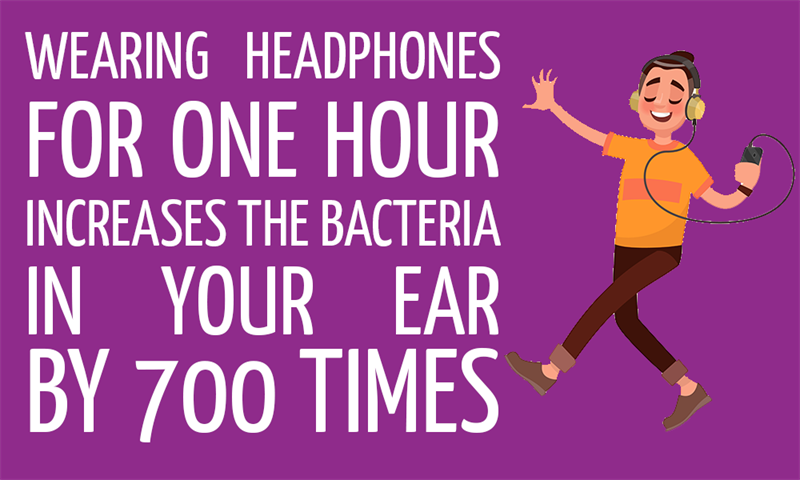 It's always important to maintain good ear hygiene.
#11
Harmful bacteria can infect your food within milliseconds. So it doesn't matter for how long it lay on the floor, it's better just to throw it away.
---
Were these facts new for you? Which fact surprised you the most? Do you have anything to add?
---
More interesting facts on QuizzClub:
SHARE this article with your friends for them to enhance their general knowledge!
Your opinion matters
Interesting Facts