These emotions are priceless – meet the finalists of Comedy Wildlife Photography Awards 2019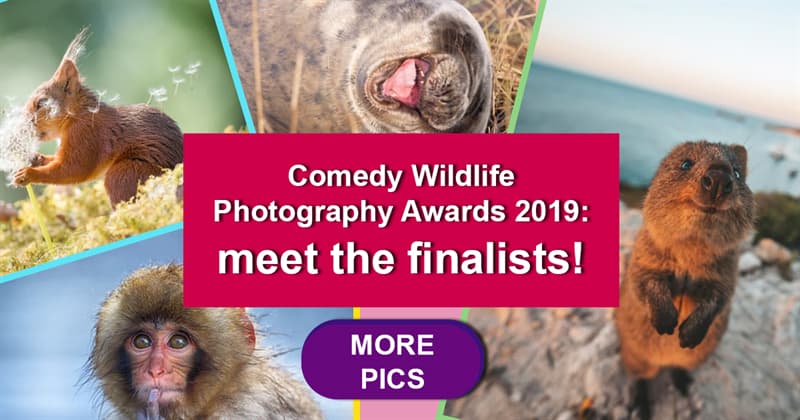 The most talented wildlife photographers took part in the contest this year – and the finalists have already been announced. Take a look at these hilarious pictures – they will definitely steal your heart.
---
Comedy Wildlife Photography Awards 2019 is an annual contest aimed to raising awareness of conservation issues. Talented photographers from all over the globe take part in the competition to share their amazing photographs with us and help the founders to speak out about the problem. The contest is sponsored by the Born Free Foundation, an international wildlife charity that campaigns to "Keep Wildlife in the Wild".

Everyone can become a conservationist and make the world we live in a little better. Learn what one can do on the contest's website.
Now let's take a lot at this year's finalists. Get ready to smile, laugh and fall in love with these photographs!
---
Which of these pictures is your favorite?
Tell us in the comments!
SHARE this article with everyone who loves ANIMALS!
Interesting Facts