14 myths about food you always believed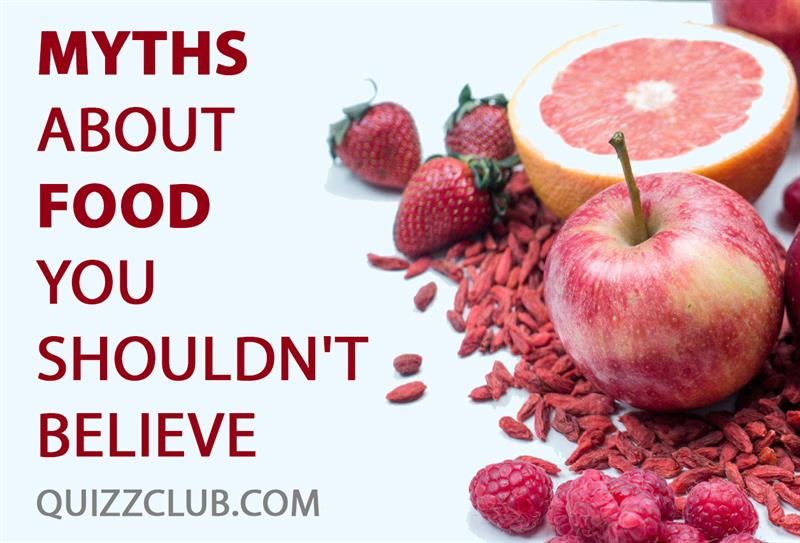 There are many common facts everyone knows about food. However, are they really true or just myths we believe? Let's find out!
---
We are used to eat according to certain rules and consider them to be the only true ones. We think we know what food is good for us and what is harmful. We are sure that we understand why people gain or lose weight. Is it really so? Science doesn't stay in one place. Every day researches are conducted, evidences of some theories appear. However, people continue believing in what their parents taught them, because it seems to be much easier.
These are the most popular myths you believe!
---
Have you heard about all of these myths? SHARE your thoughts about them in the comments below!
More awesome stuff on QuizzClub.com:
SHARE if you never knew those are actually myths!
Interesting Facts