This story of a brave woman who saved thousands of children from disability will inspire you
There were times when no one would listen to the words of a female scientist, but Frances Oldham Kelsey stood her ground, was right and saved thousands of life.... Have you ever heard her inspirational story?
---
If Frances hadn't been given unisex name, this story would not have happened
Frances Oldham Kelsey was a talented student of McGill University, Montreal. In 1935, when she was only 21 years old, she had already earned her bachelor and master of science degrees. Frances wanted to study for a doctorate at the University of Chicago and wrote to Dr. Eugene Geiling, asking to work in his lab.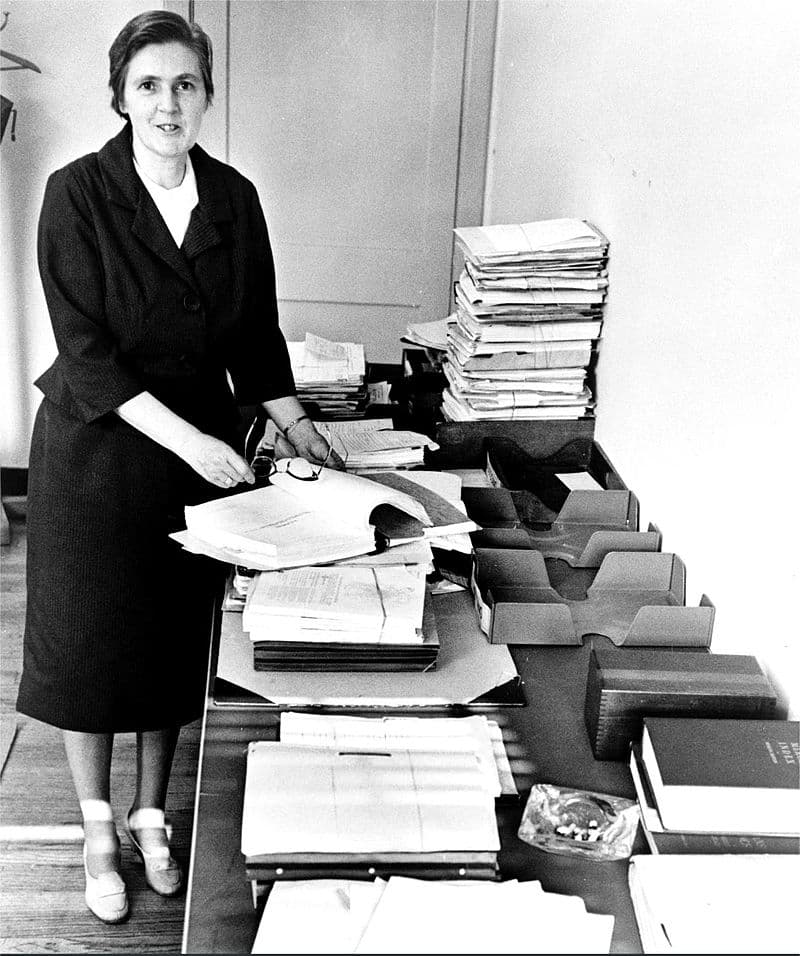 Dr. Geiling was a conservative and old-fashioned person, and, according to Kelsey, would have never offered such a scholarship to a woman. Anyway, quite soon she received a desired response from Geiling. He offered her a scholarship, addressing the letter to "Mr. Oldham".
While working in Dr. Geiling's lab, Kelsey gained a lot of experience in unraveling medical mysteries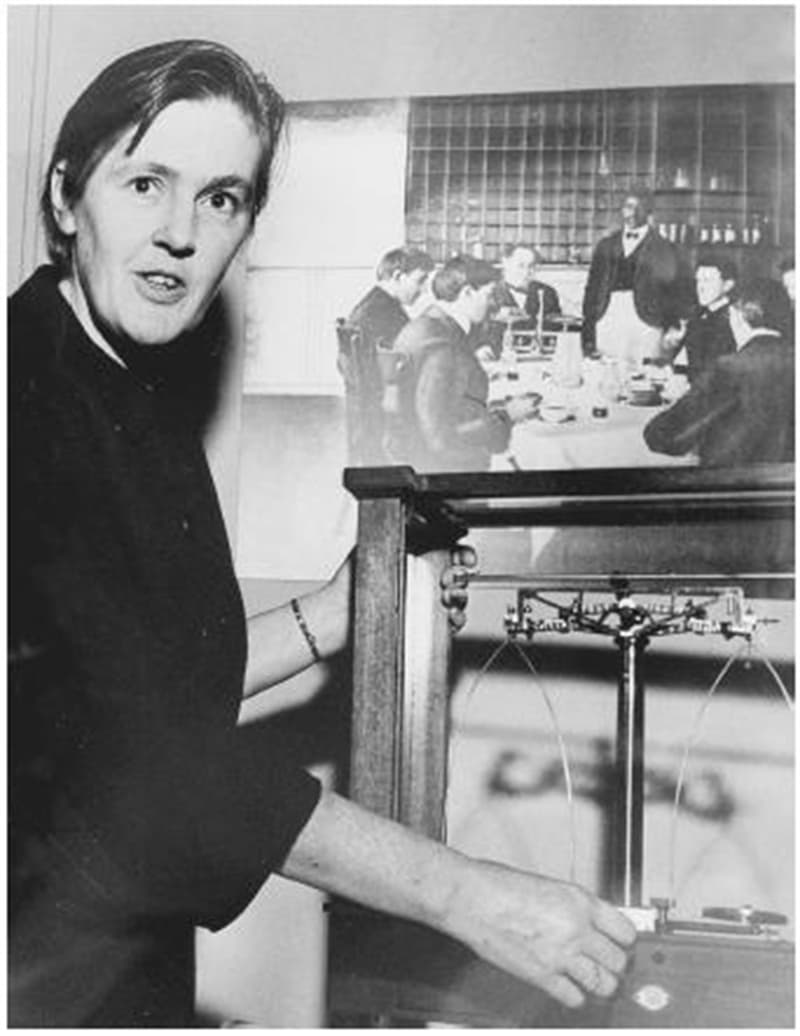 In 1937, Geiling's team solved the mystery of a liquid sulfa drug that killed more than 100 people. As it turned out, it was composed primarily of antifreeze and sent to market with no testing. Their work and public disclosure of the results led to the 1938 passage of the Food, Drug, and Cosmetic Act, which required manufacturers to provide evidence to the Food and Drug Administration (FDA) that their medicine was harmless.

By 1950, Kelsey earned a doctorate in pharmacology in and a medical degree. She got married and gave birth to two daughters.
In 1960, Dr. Kelsey accepted a job at the FDA
Kelsey and her family moved to Washington, D.C., where she started working as a reviewer for FDA. Staff consisted of very few people - in fact, the system was rigged to the benefit of big business. For example, if there was no respond from the reviewers within two months, the drug would automatically come to market.
Kelsey's skepticism saved thousands of lives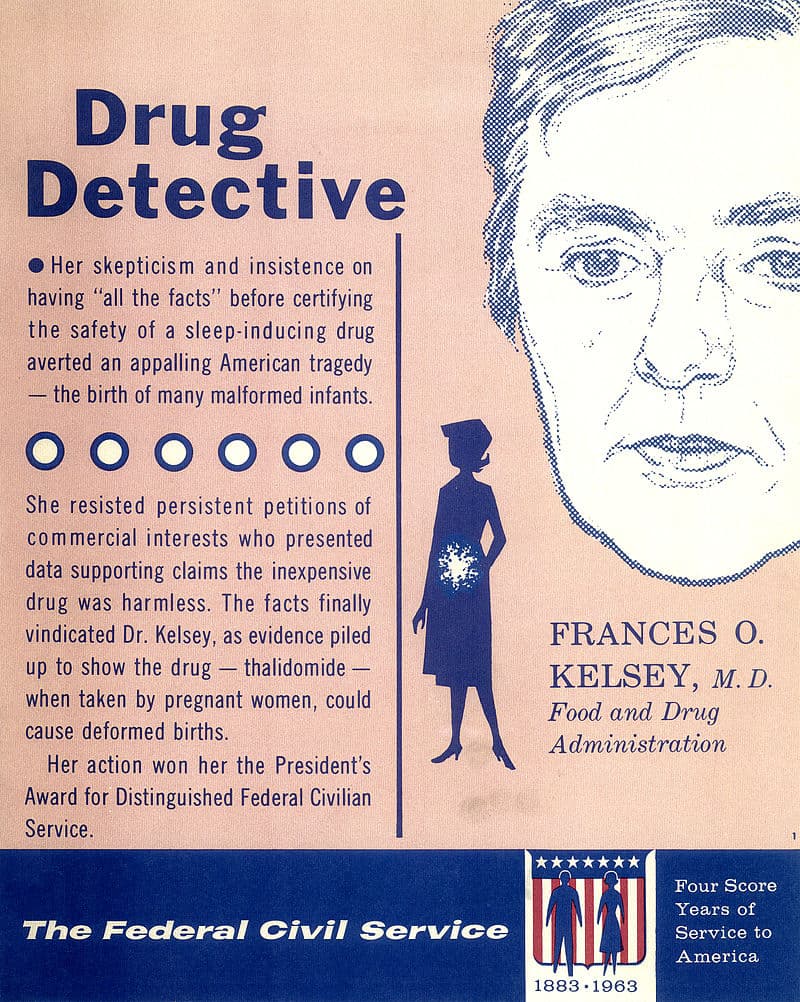 In September 1960, the FDA received an application for a sleeping pill called Kevadon. It was already popular in Germany and Britain, so Kelsey was expected just to rubber-stamp its approval.

Instead, she asked the manufacturer for additional data and more safety studies. Kelsey noticed discrepancies in the application, and didn't want to get past this fact. As it turned out, the company hadn't performed experiments on pregnant animals, which meant that the drug, when taken by pregnant women, could cross the placenta. Moreover, many documents provided by the manufacturer contained errors.

The company provided FDA with more data reluctantly, as Kelsey's stubbornness costed them millions of dollars. Anyway, this data never met the standards. It started a conflict, which persisted for more than a year. Many people was pushing Kelsey, even some of her colleagues, as it was her first month at the FDA and one of her first assignments. In people's eyes, she seemed incompetent. But she didn't back down.

By 1961, Kevadon, also known as thalidomide, had been shown to cause serious birth defects in tens of thousand of babies in Europe, Canada and the Middle East. Kevadon was usually prescribed to pregnant women to suppress morning sickness, though it was initially marketed as a sedative. The manufacturer marked it as "safe for pregnant women", despite never having conducted corresponding experiments. Because of thalidomide, 20,000 babies worldwide were born with deformities, while 80,000 died in utero or shortly after birth.

Kelsey's concerns proved to be justified, and Kevadon was withdrawn from the market. The death of thousands of babies was prevented. The medical disaster had been stopped.
Kelsey's good work was rewarded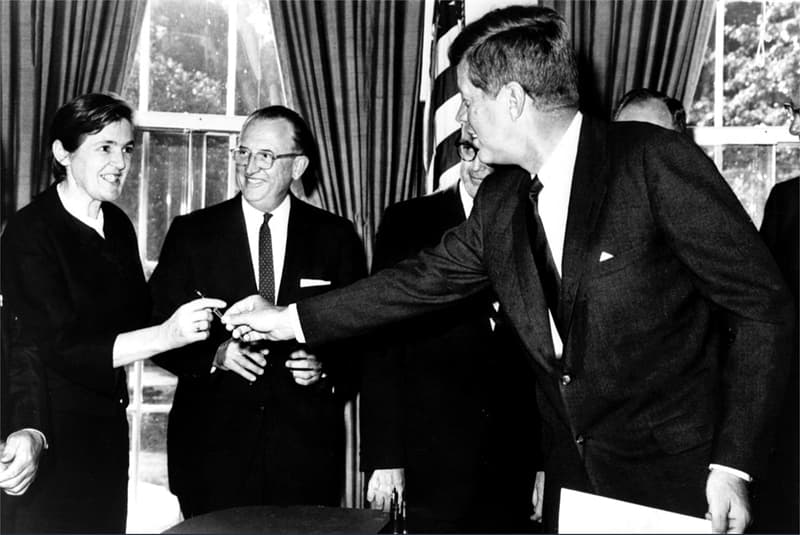 In 1962, President John F. Kennedy presented Frances O. Kelsey with the award for outstanding civil service, the highest non-military award in the United States. Kelsey became the second woman in history to receive this award.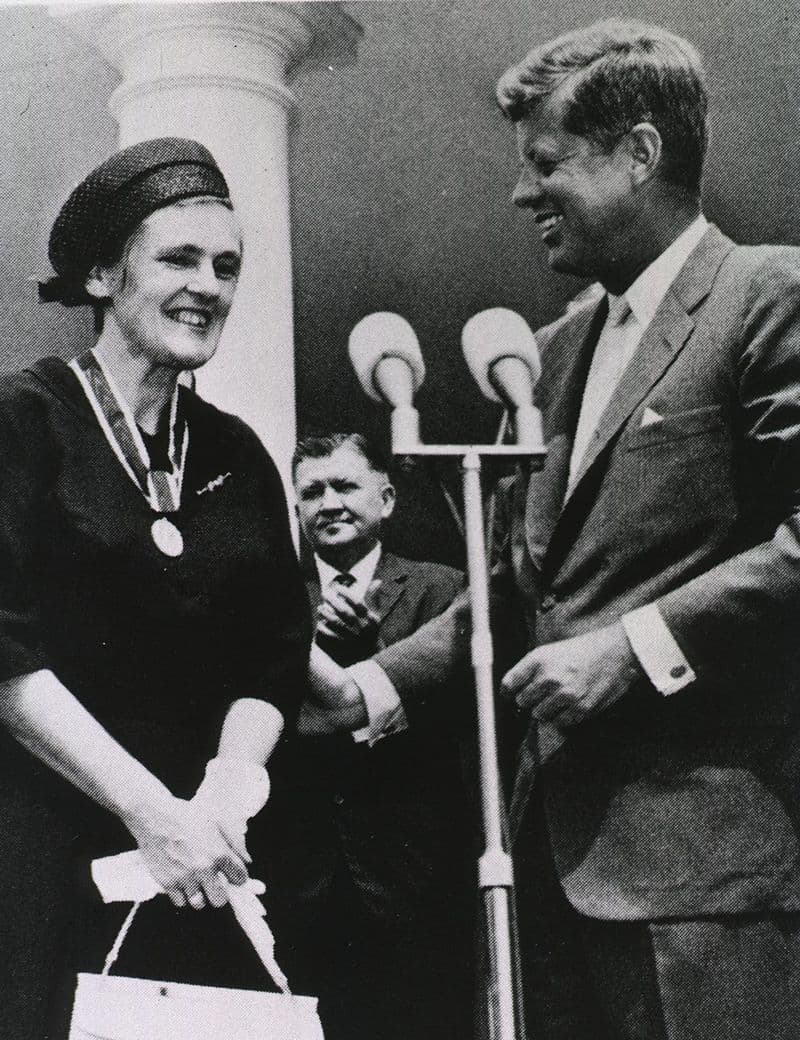 After the thalidomide tragedy, many countries reviewed their licensing policy for medicine.
Kelsey (age 87) at the FDA Reception commemorating her induction into the National Women's Hall of Fame: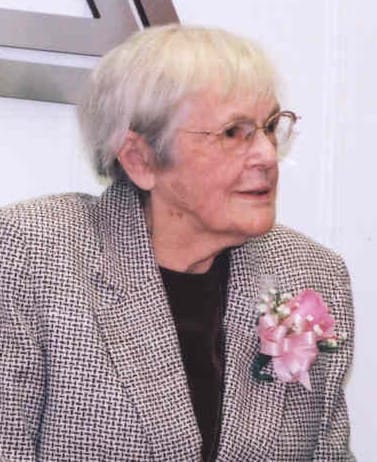 ---
Have you ever heard about Kelsey before? Did her story surprise you? Do you know any other inspirational stories about brave women?
---
We are waiting for your comments!

---
SHARE this article with your friends to INSPIRE THEM!
#Science #History #inspiration
Interesting Facts