Your IQ is over 130 if you can spot the tiny differences in these pictures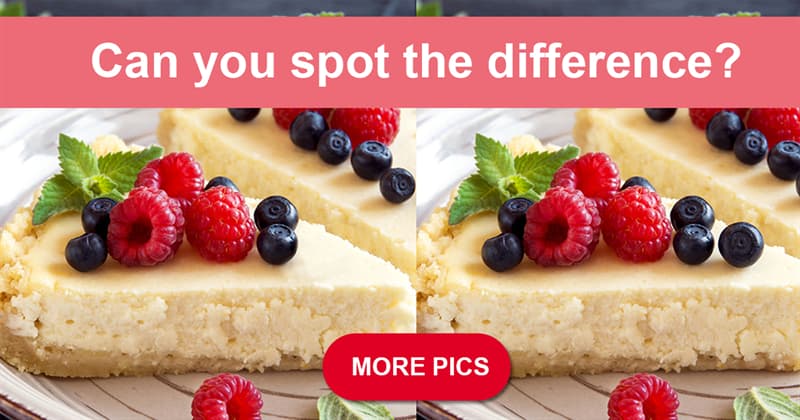 If you think that spot the difference games are only for kids, try to find the difference in these sets of pictures. The tiniest details were changed, so prepare to use all your attention and concentration skills!
---
To reveal the difference and check if you're right, click on the picture.
To zoom in a picture, click Full size.
Did the result surprise you? Did you spot all the differences? How much time did it take you? Don't forget to share your results in the comments!
If you want to continue, we have more amazing spot the difference pictures, but be careful – the differences in them are extremely hard to find.
Being attentive to small details is an important quality you can use in all spheres of life. Spot the difference pictures can become a very good brain exercise which doesn't require much time or effort. If you are interested in working on attention skills on a daily basis, take a look at these simple ways to improve your focus:

before approaching any task that requires concentration, prepare your brain – sit in a comfortable position for a minute or two, take deep breaths, try not to think about anything;
decide what exactly you need to focus on and try not to pay attention to the things that are not worth your time;

always take short breaks

if you are working on a serious problem, large project or deal with something complicated.
Take a look at these facts about simplicity if you want to learn more about how our attention determines our life.
If you are looking for more fun, don't forget about our trivia questions and fun trivia quizzes.
SHARE this article with your FRIENDS to CHALLENGE them :)
Interesting Facts