Incredible story of a man with a rare disease who made the world listen to him
This person has no arms or legs from his birth but still, he is one of the most impressive figures of our time!
---
Nicholas James Vujicic has "tetra-amelia syndrome"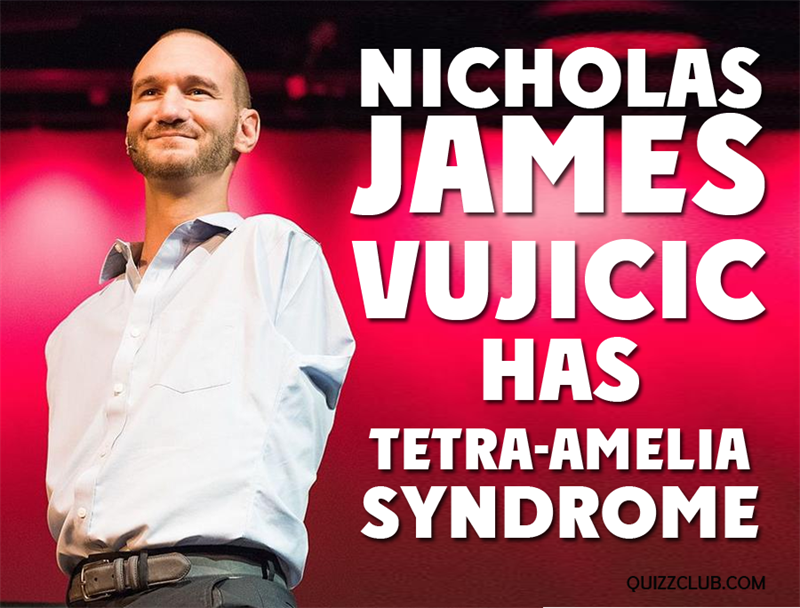 Nicholas James Vujicic is Australian. He was born with the rarest disease called "tetra-amelia syndrome" characterized by absence of all four limbs. However, Nick is very lucky to have one tiny leg-like limb, which he nowadays uses to swim or perform some other types of activity.


Despite of the obvious disorder, the boy grew healthy. He was even attending an ordinary school but as the children are sometimes cruel he suffered from bullying. Nick's life was not easy at all. He had his deep inferiority complex and even tried to commit suicide at the age of ten. He was stopped by the thoughts about his parents who loved him very much. He did what he could to simplify his parent's life. He helped around the house since childhood using the vacuum cleaner.
The start of the speaker's career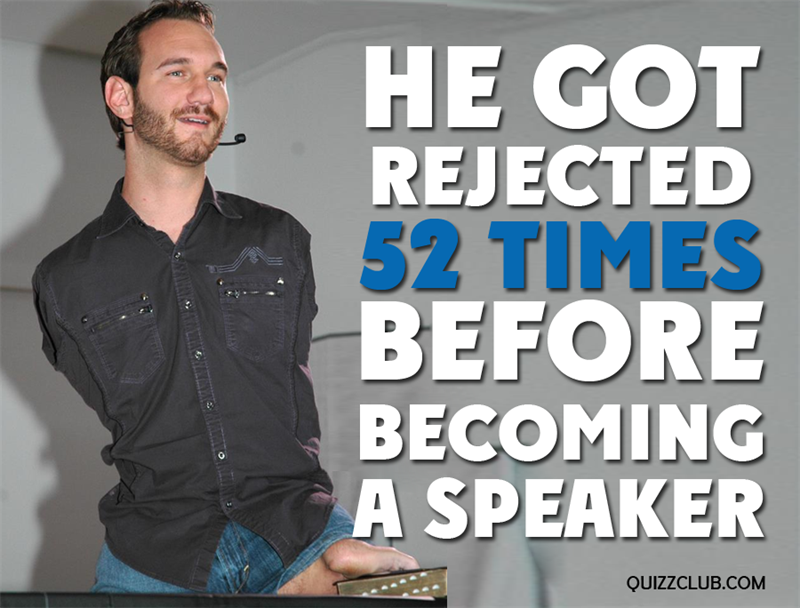 Nicholas never dreamed to be a speaker. He was offered to speak in the Griffith University and then he thought he would have become successful immediately and called a school offering to perform there, however he got rejected. He called many other schools again and again. Nothing. Some of them didn't believe he had no limbs. Some of them thought that he would scare children. Nick didn't give up. He got rejected 52 times before one school accepted his offer.


People often cried when he was speaking. Many people started to believe in themselves due to Nick. He confessed that since the first time he saw he'd changed someone's life, he became addicted to this feeling.
Nick's books, beautiful family and global recognition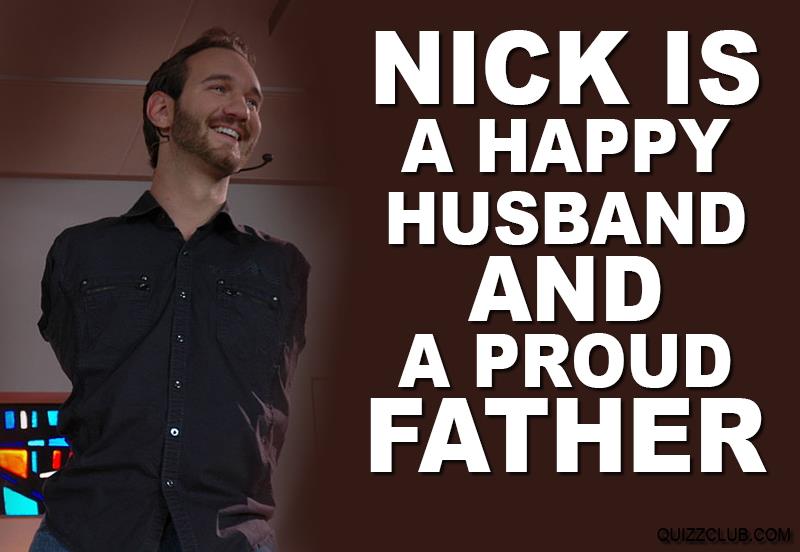 Nicholas's speech is powerful. He expresses many simple ideas that help people live. He says that people should be thankful for little things in their lives. We should appreciate everything we have now before wanting more. He could possess himself as a victim, instead he learned how to operate the only tiny limb he has. He can swim, type, use the mobile phone and many other things.


Nicholas James Vujicic wrote several books. The first one is "Life Without Limits: Inspiration for a Ridiculously Good Life". He got married beautiful Kanae Miyahara in 2012. Now (as for 2017), Nick has two sons and his wife is pregnant with twins. All of Nick's children are totally healthy.


Today Nick Vujicic travels around the world and inspires people.
---
You can watch Nick's speech with your own eyes
---
In 2011 year, Nick wrote and sang song "Something more". This video has more than 6 million views on YouTube.
---
What do you feel about this story? Have you realized that your life is precious? Let's all be thankful for what we have.

---
More touching stories on QuizzClub:
We're waiting for your response to know we do the right thing. Your opinion is of high importance. Share this article with your friends. Let them be inspired.
Interesting Facts