The real treasures: colorful dragons painted on stones will leave you breathless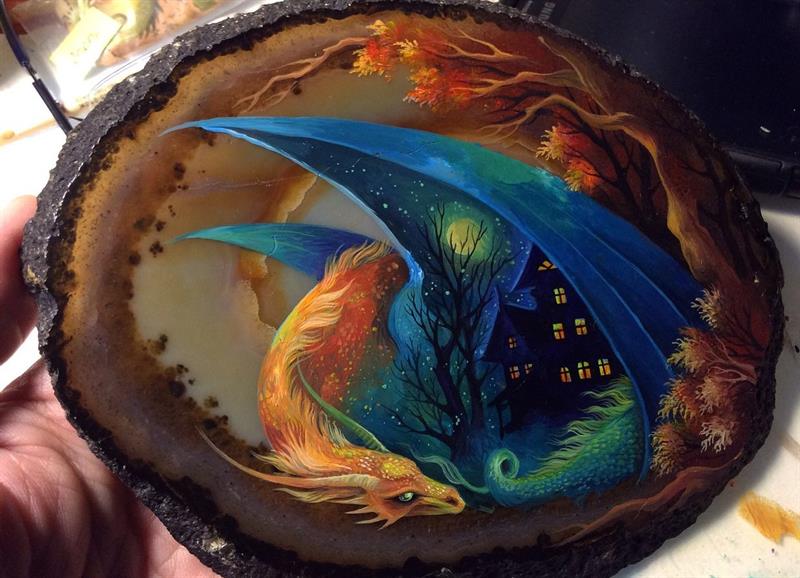 Do you like dragons? We bet not as much as this Russian artist does. She paints these mystical creatures on stones and they come to life. You'd better see it!

---
Tatiana Verkhovskaya is a Russian artist who creates marvelous masterpieces out of simple stones. She chose her favorite creatures to make special things and share them with all dragon-lovers. There are amulets, brooches, Christmas balls and anything one can desire. We adore her works and hope you'll like it too!

#1
#2
#3
#4
#5
#6
#7
#8
#9
#10
---
Do you like dragons? Do they deserve to be the main characters of a work of art? Share your opinion in the comments below.
QUIZZCLUB GRANTED PERMISSION TO USE PHOTOS BY TATIANA VERKHOVSKAYA
More awesome stuff on QuizzClub:
SHARE this with someone who likes art as we do!
Interesting Facts