10 astonishing facts about Mae West, the most scandalous icon of the 1930s
Mae West was the most controversial actress and screenwriter of her time. She was more than just a woman of fascinating beauty – West also proved to be incredibly witty and smart. Here are some lesser known facts about her.
---
#1 Mae said, "If I asked for a cup of coffee, someone would search for the double meaning."
West's movies, songs and interviews were full of double entendres, her favorite figure of speech. She was so good at it she could make a joke out of any situation. People who had no tolerance for witty criticism preferred to stay away from West. Here are some of her most brilliant and sharpest quotes:

"His Mother should have thrown him away and kept the stork."

"I wrote the story myself. It's all about a girl who lost her reputation but never missed it."

"It's hard to be funny when you have to be clean."

"I'm no model lady. A model's just an imitation of the real thing."

"Women like a man with a past, but they prefer a man with a present."
#2 Her throaty voice made her a vaudeville star
West started performing in vaudeville at the age of 12, then known as Baby Vamp. At the age of 18, she was already introducing her own sexy dance moves. By 1918, she became a Broadway legend, winning the hearts with her directness, graceful moves and unique manner of speech. West usually spoke in dialects and a throaty voice. She became one of the first women to perform solo.
#3 She starred in 13 films, 9 of which she wrote herself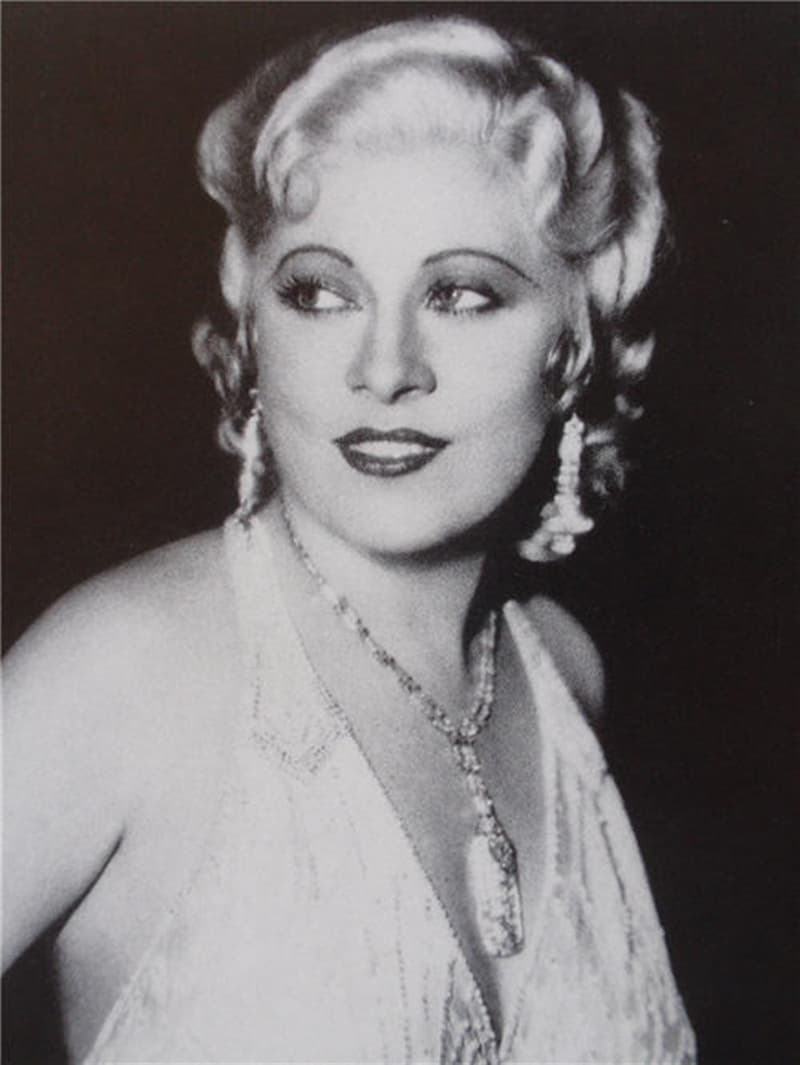 Mae's first film was Night After Night (1932). Initially she had a small role, which in fact didn't satisfy her expectations. West got a permission to rewrite her role, and since then started shaping most of her characters herself. This also marked the beginning of her screenwriting career.
#4 She get into the movies only in her late 30s
Night After Night happened when West was 39 years old. Before that, she was gaining prominence only in the world of theater.
#5 She owned a chimpanzee as a pet
The chimpanzee's name was Coffee and it was often under the supervision of professional trainer and animal behaviorist Ralph Helfer, Mae's friend.
#6 West said, "Marriage is a great institution. I'm not ready for an institution yet."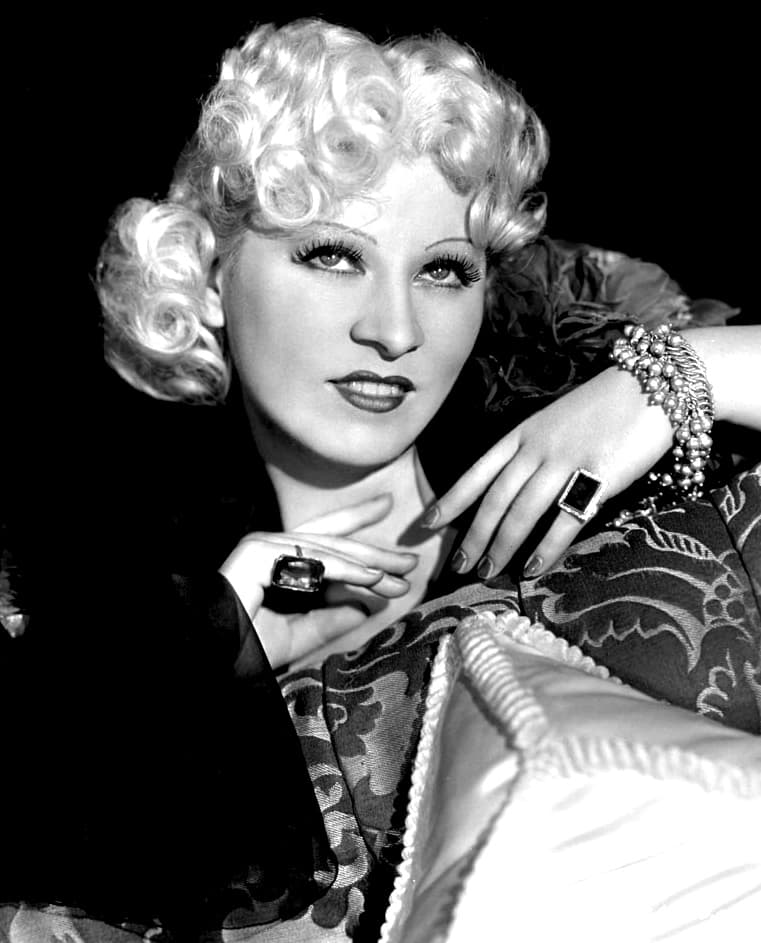 West secretly married at the age of 17 and didn't legally divorce with this man until 30 years later, thought they only lived together for a few weeks. Later in life, West usually dated men much younger than her: West was 30 years older than her long-term partner Paul Novak.
#7 West rode to the prison in a limousine
In 1926, West's play Sex became a sensation. The story of a Montreal hooker played by West filled the house for more than 10 months, and in 1927 the show was raided. West and her team were arrested for "lewdness" and "the corrupting of youth".

The court offered to drop the charges if West would close the play, but it was not in her nature. West was sentenced to 10 days in jail, but it didn't seem to upset her – she rode to the prison garlanded in roses and in a limousine. Beyond all doubt, this incident made West a New York superstar.
#8 She helped women in prison
When West got out of jail, she was very much in the public eye. Mae was paid $1,000 for an interview about the Sex scandal, and later used these money to open a library at the women's prison she had been held in.
#9 By 1935, she became the second highest-paid person in the USA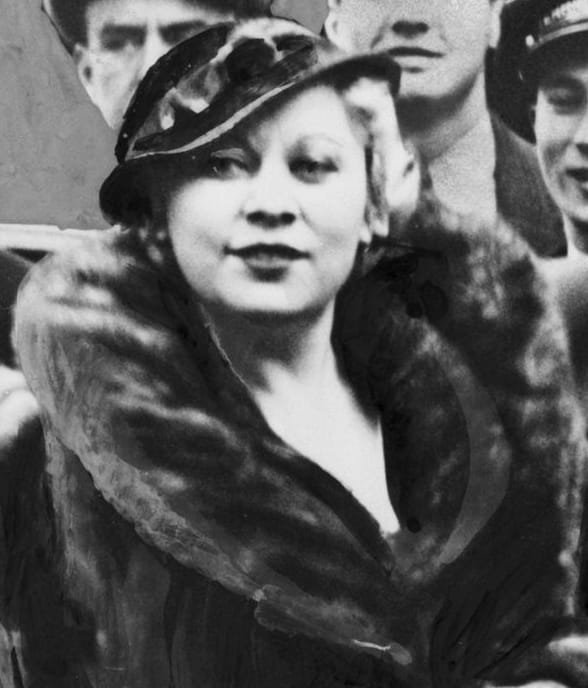 The first place in this rating was taken by William Randolph Hearst, a newspaper publisher. Among Hollywood actors, West was the highest-paid star.
#10 Despite her professional image, West didn't smoke or drink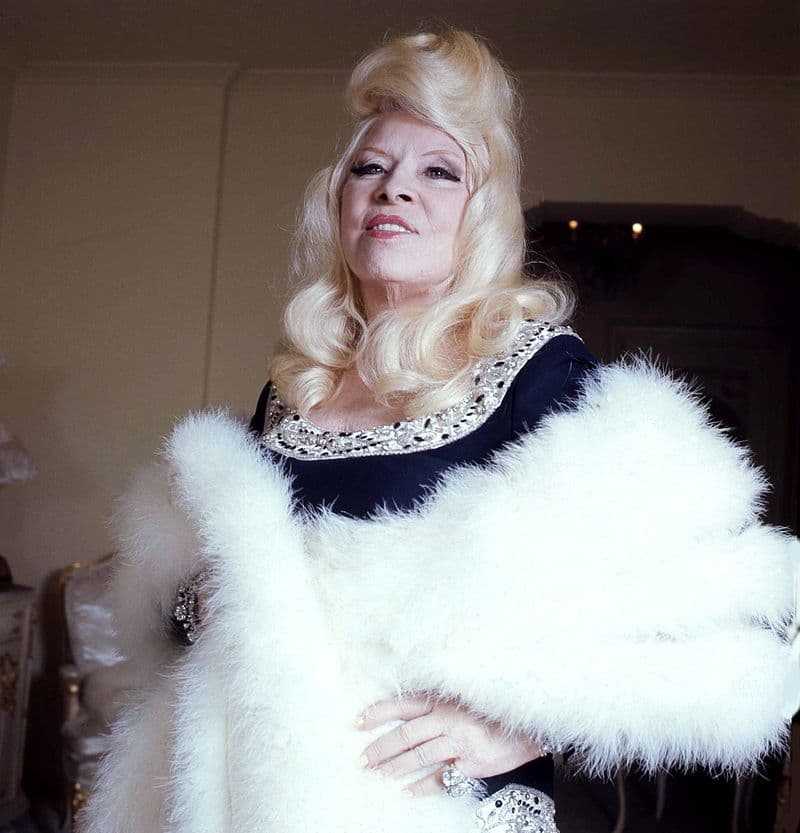 Throughout her brilliant career, West always remained close to her family. Her mother's death in 1930 was one of the hardest things for West to get through. After that, she moved to Hollywood and took most of her family with her: her father, sister, and brother. West provided them with apartments and jobs.

As she said in one of her interviews, "I never understood drinking. It isn't good for your looks, and it cuts down on what you are. I never wanted to cut down on what I am." West followed a healthy way of life and lived to be 87 years old. She died in 1980.
---
What do you think about Mae West? Did these facts surprise you?
You are welcome to share your opinion and thoughts in the comments!

SHARE this article with your friends.
#Culture #History #celebs #Movies & TV
Interesting Facts