8 most unusual hotels of the world you would dream to stay in
Do you know where to spend your holidays? Here are the most unusual hotels from all over the world to help you with this decision.
---
It becomes rather difficult to surprise modern travelers, but there still exist some hotels that can be interesting. These hotels can fascinate everybody and make you dream about the future vacation. Watch and enjoy!
#1 Sheraton Hot Spring Resort in China, Huzhou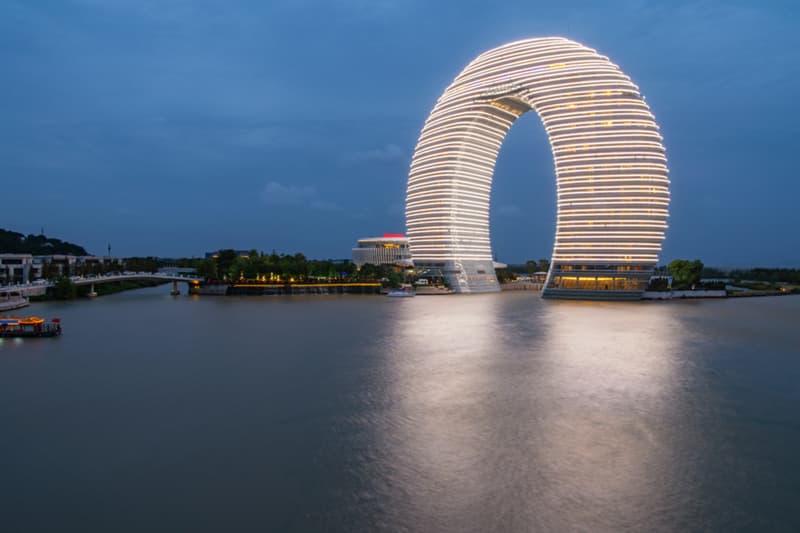 This luxury hotel is called a "Horseshoe Hotel" because of its shape. The hotel was designed by Chinese architect Ma Yansong and its main concept is infinity. At night the building is reflected in Taihu lake and looks like a ring.
#2 Free Spirit Spheres, Vancouver Island, British Columbia, Canada
This hotel is the best place for relaxation and peace. It's represented by wooden spherical treehouses meant for 2 persons. All these houses have fantastic views from the windows.
#3 Kakslauttanen Arctic Resort in Finland, Lapland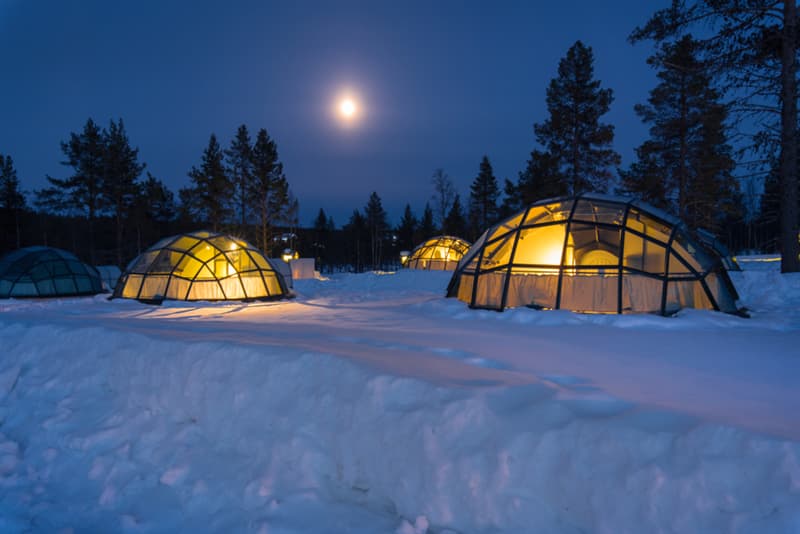 If you are not afraid of frosts this place will fascinate you. The hotel impresses with its atmosphere and landscape. It's a unique place to watch the Northern lights and explore the arctic nature, enjoy cold winter and warm summer.
#4 Marques de Riscal Hotel in Spain, Elciego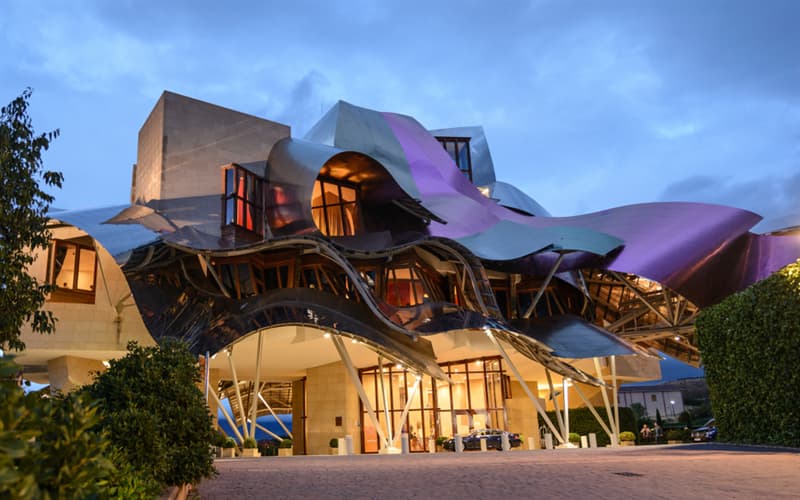 The hotel was designed and built by Frank O. Gehry. He used the same methods he used in the innovative design of Guggenheim Museum Bilbao. The architecture is really spectacular. People can enjoy panoramic views and visit vineyards.
#5 Hanging Gardens in Indonesia, Ubud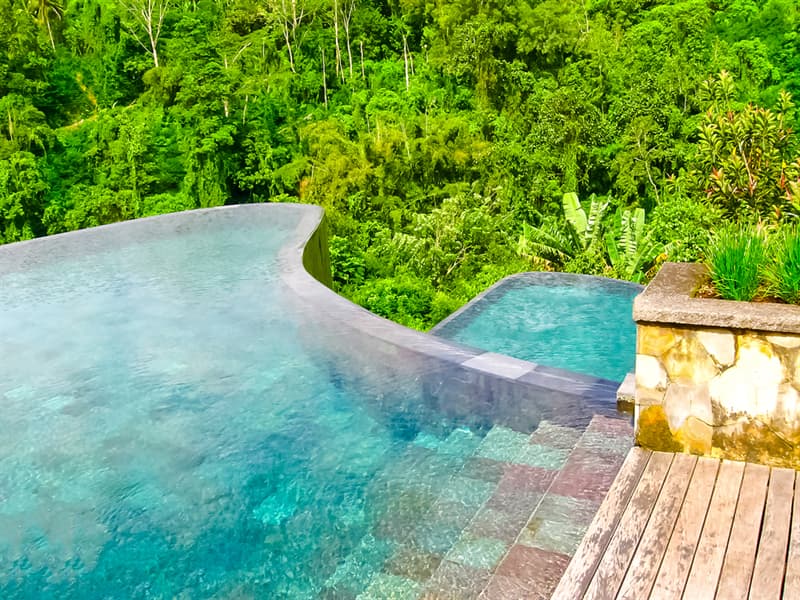 This hotel was meant as a magical place in the heart of the jungle. It is located on the edge of a valley and has a fantastic view on rice terraces. You can walk through fields, river valleys and small villages, meet friendly people and learn about their everyday life, try exotic fruits and vegetables. This is the best place to restore your energy.
#6 Ecocamp Patagonia in Chile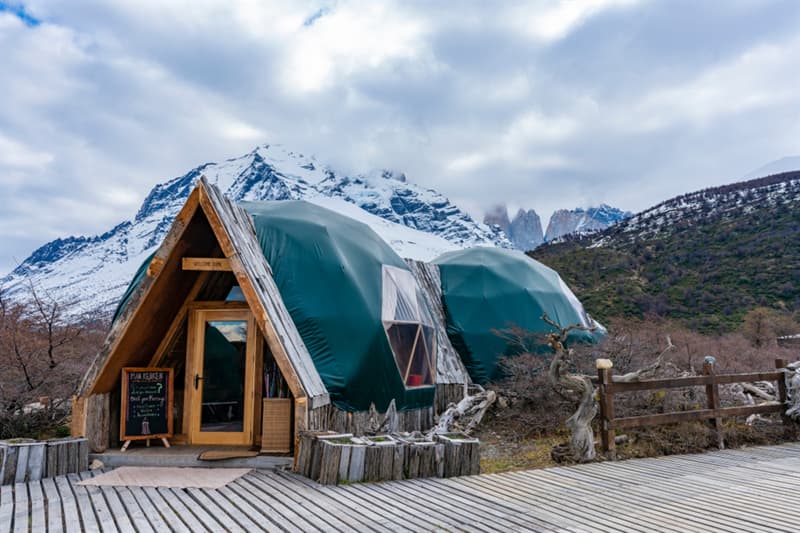 Patagonia is a place with great energy and a varied landscape. Ecocamp Patagonia is located in Torres del Paine National Park. These accommodations give you an opportunity to be closer to nature. If you are fond of tracking this place will win your heart.
#7 Montana Magica Lodge in Puerto Fuy, Chile
This hotel impresses with its shape. Its main building looks like a real mountain covered with vegetation. More than that, it has a permanent waterfall. It is located in the rainforest so you can see different animals in their natural habitat.
#8 Dog Bark Park Inn in USA, Idaho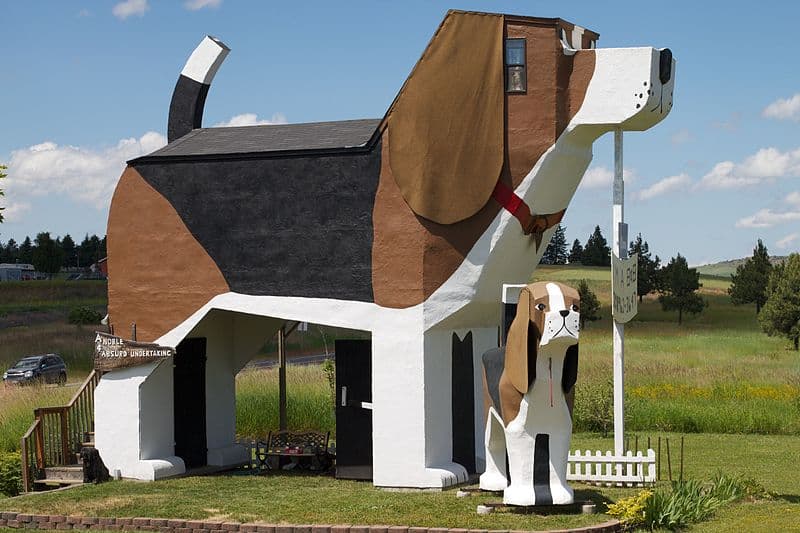 This beagle-shaped hotel in Idaho is easily recognised. Though it offers only bed and breakfast it is a very interesting place to stay in if you are fond of dogs.
---
Do you have something to add or discuss? You are welcome to do so in the comments below! And remember to share it with your friends!
Interesting Facts