​9 desserts that will surprise your tastebuds
Most of us have a sweet tooth. And how about a dessert with chicken meat? Or may be chocolate pasta? Let's take a look at the most unusual desserts from around the world!
---
#1 Japanese water cake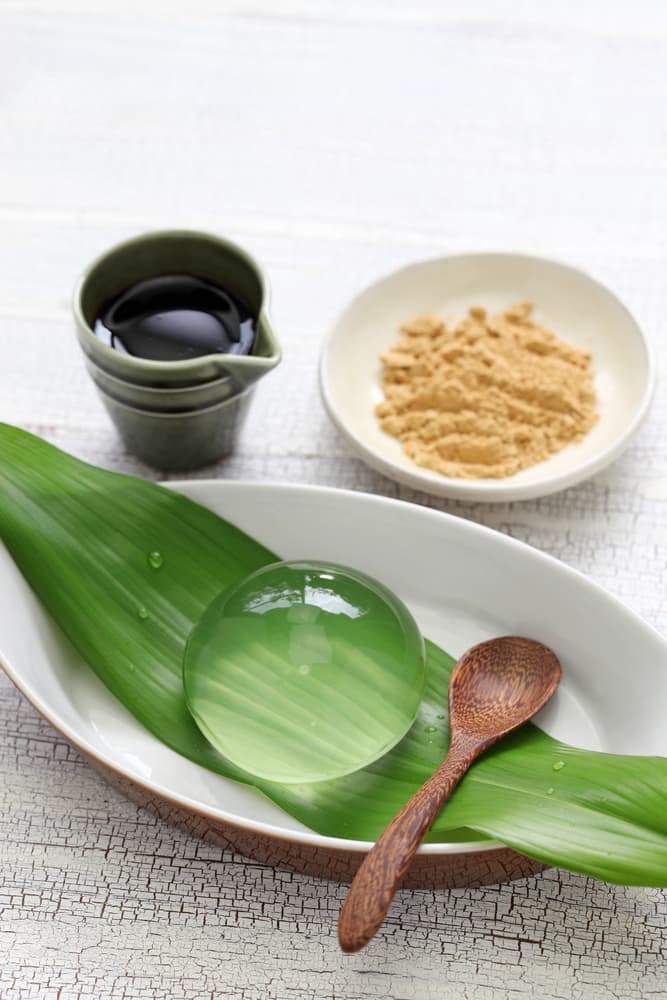 If you are afraid of gaining weight this is just for you! The only components of this dessert are water taken from the Alps and agar. To add flavors, a water cake is served with maple syrup and soy flour.
#2 Malaysian Cendol
At first sight this dessert looks more like a green colored noodle dish with beans and broth. Actually, green rice jelly is sweet, broth turns out to be coconut milk and beans are made of chocolate. Sometimes ice cream or durian can be added.
#3 A turkish dessert with chicken breast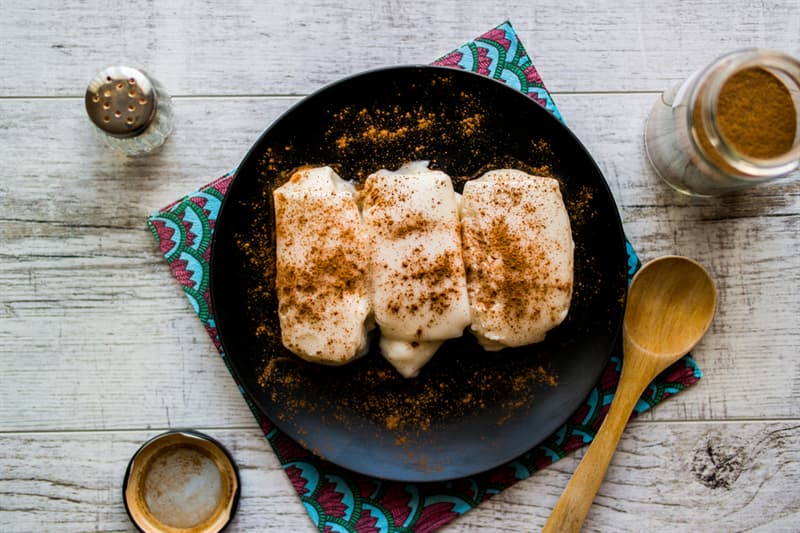 Sounds weirder than the previous ones.The main ingredient is chicken meat. It is boiled and mixed with milk, sugar, rice flour and butter. The result of this mixture is sweet pudding. It is topped with almonds and cinnamon.
#4 American cherpumple
It is the best choice for those who can't decide what cake to eat. Make 1 get... 3! Cherry, pumpkin and apple pies make a three-layer dessert with different flavors covered with cream cheese frosting. Say "Goodbye" to your diet!
#5 Matcha Mille crepe cake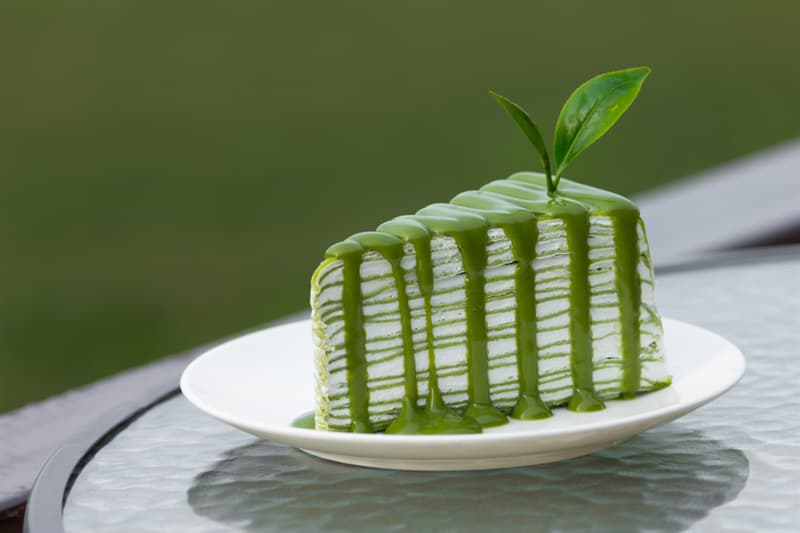 It consists of tiny crepes made of Japanese green tea powder stacked together with thin layers of whipped creme. It is dusted with some matcha powder for decoration.
#6 Italian chocolate pasta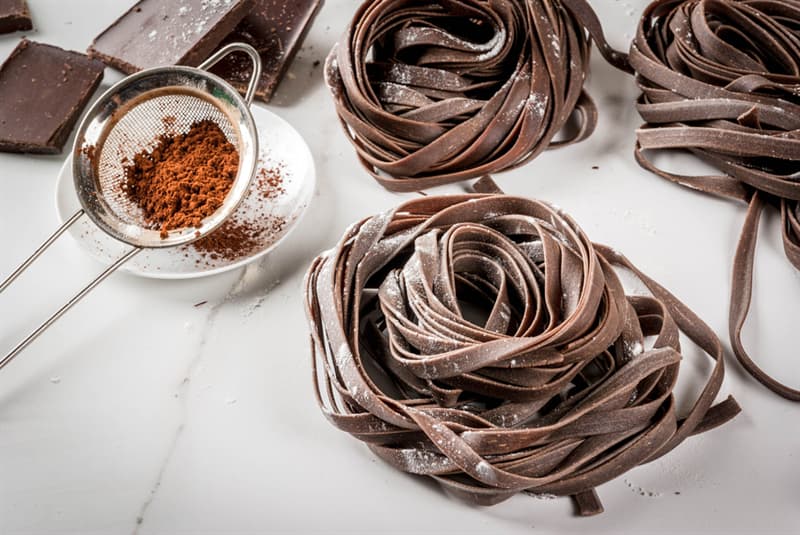 This unusual pasta is made of water, flour, chocolate and served with nuts and pumpkin seeds.
#7 Spanish fried milk (Leche frita)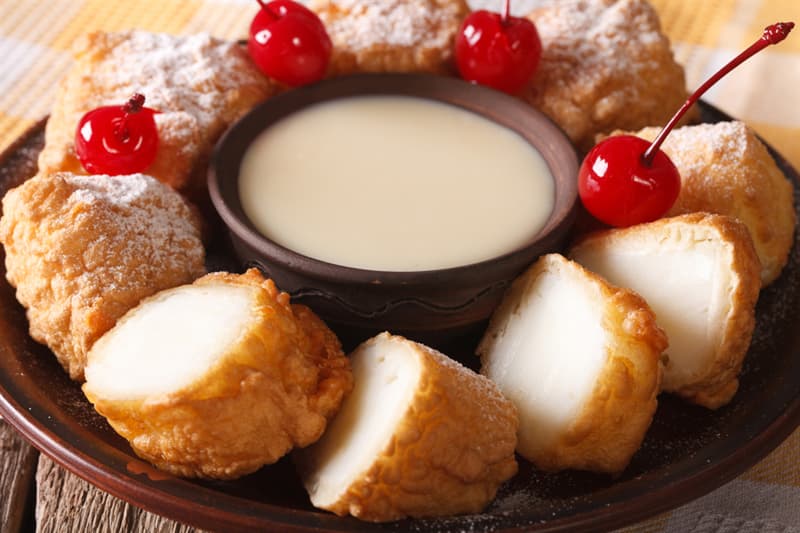 To be exact, it's not milk but milk pudding. First, the pudding is cooled in a fridge and then baked in a crunchy fried shell of flour and egg. So, it's hot outside and cold inside, sweet and irresistible.
#8 Chocolate Guinness cake from Ireland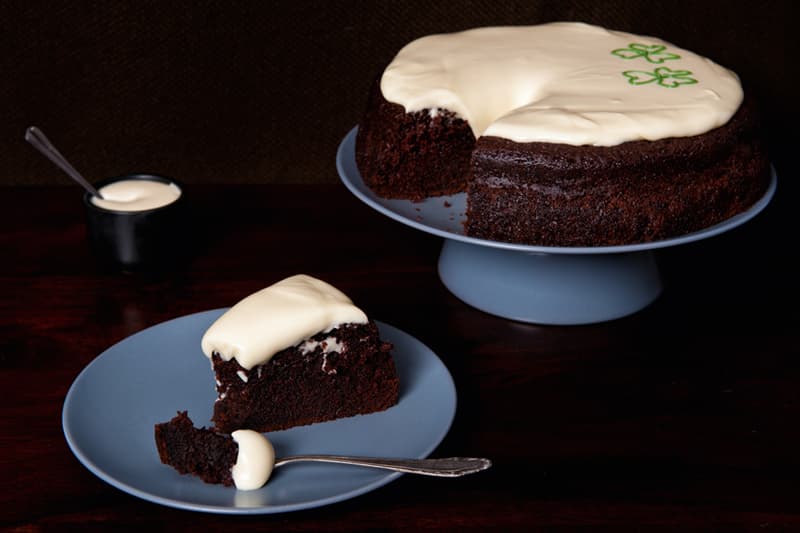 The dry stout is used for the cake. Alcohol burns off during the cooking process leaving brown color and great smell. It is topped with unsweetened whipped cream and melted chocolate.
#9 Chinese osmanthus cake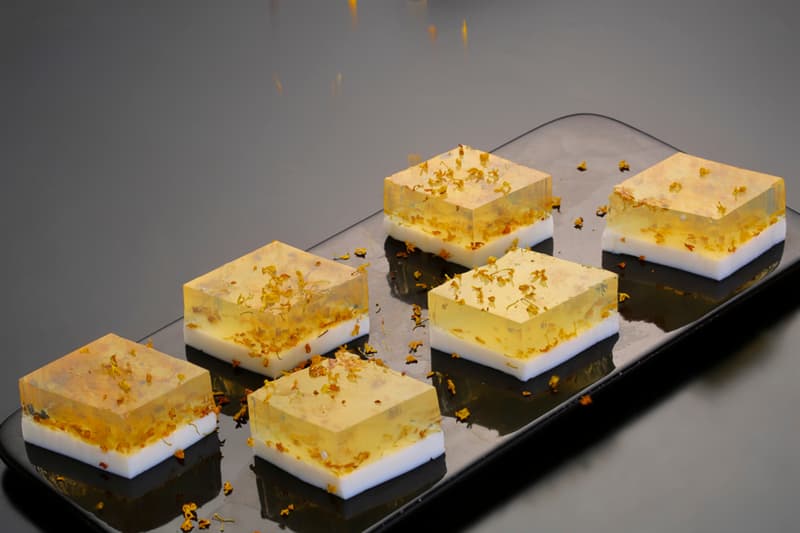 This sweet-scented dessert is made of glutinous rice flour, sugar and osmanthus flowers. Its recipe originated in China more than 300 years ago. Usually, osmanthus is served with tea.
---
Have you tried any or maybe cooked yourself? Which one do you want to taste?
---
Read more interesting facts about food on QuizzClub.com:
Share this article if you like sweets!
Interesting Facts