4 facts about the legendary Freddie Mercury
No matter how old you are, you've probably heard of Queen. With hit songs like Bohemian Rhapsody, We Are the Champions, I want to Break Free, and much more, it's impossible to miss this iconic band. We will talk about their main vocalist Freddie Mercury.
---
He's known for his flamboyant stage performances and charisma when singing with the band. So, let's get to know this legendary singer a little more. Here are a few facts about Freddie Mercury:
#1 Freddie was a part of a few bands before Queen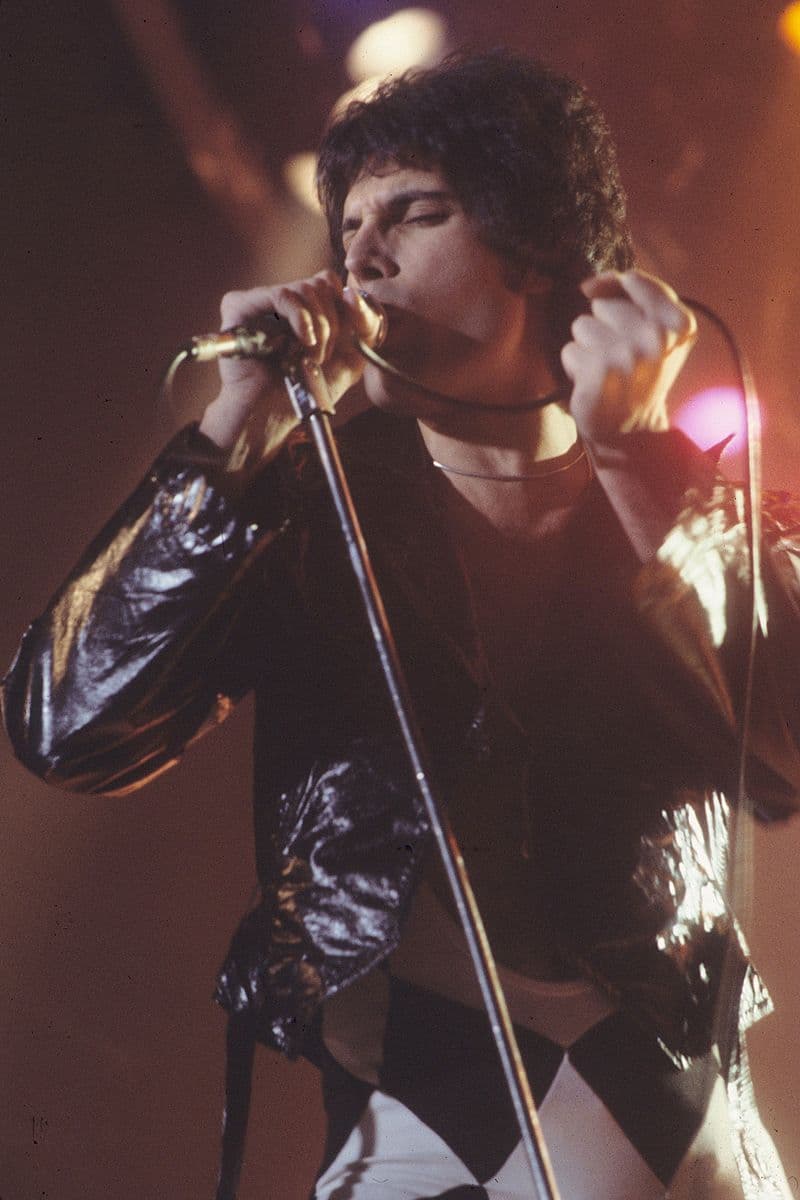 Queen wasn't the first band Freddie was a part of. The Hectics was a school band located in Zanzibar where the star was born. That was where Freddie first made music. In 1964, Freddie and his family moved to Middlesex. While the future star was at Earling College of Art studying graphic design, he joined a band called The Wreckage – they played blues.
During his time with them, Freddie was introduced to Roger Taylor and Brian May, who were members of a band called Smile. Later on, Freddie joined Smile and became their lead vocalist. The band name was changed to Queen afterward.
#2 Freddie raised awareness for AIDS
Freddie was diagnosed with this terrible disease in 1987. Despite that, he continued performing. He only disclosed the truth to the public a day before his death. Freddie died from pneumonia which was a complication of AIDS. After his passing, Queen's remaining members raised millions for AIDS research by arranging concerts and establishing charities in Freddie's memory.
#3 Freddie Mercury loved his boyfriend very much
Jim Hutton, an Irish hairdresser, was Freddie Mercury's long-time lover. Freddie met Jim in Heaven, a gay nightclub in 1985. Freddie said that Jim was the relationship he's been looking for. The two were together for 7 years before Freddie passed away. Jim Hutton was 60 years old when he died of lung cancer.
#4 Freddie loved cats
Freddie had many cats: Dorothy, Tom, Jerry, Oscar, Romeo to name a few. The most famous cat and Freddie's favorite was a tri-colored tabby named Delilah. Sound familiar? Yes, the song Delilah is about a cat.
Freddie's solo album Mr. Bad Guy was specifically dedicated to his cats and all cat lovers in the world. Some of the cats Freddie had were given to him by Jim Hutton. Some cats were rescued from a shelter. There were 6 cats who outlived Freddie and were left to Mary Austin, who Freddie called "the love of my life."
---
What are your favorite Queen or Freddie Mercury's songs? Do you know any other interesting facts about Mercury? Tell us in the comments!
---
Let's have more fun and get smarter:
SHARE this article with everyone who loves QUEEN!
#Culture #History #celebs #music
Interesting Facts