Dream Brooches - Fairy tale comes to life on the wings of these marvelous dragons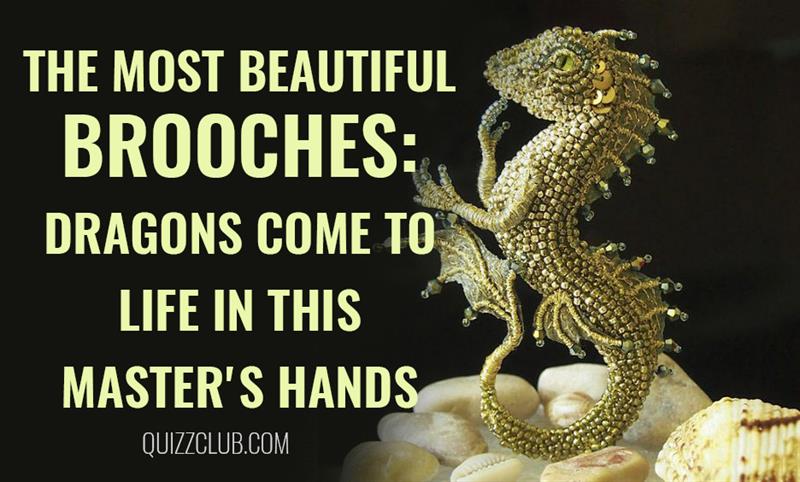 Have you ever dreamed of taming a dragon? This artist from Russia can help you to get one. Look and enjoy!
---
Alyona Litvin is a very talented Russian master of embroidery. She makes wonderful dragons of beads, pearls, gold, silver and silk thread, velvet, leather and other luxurious materials. So these brooches can be called real masterpieces, as they demand a high level of skill, lots of patience, and, undoubtedly, a talent . We bet these fabulous creatures deserve your attention!

#1
#2
#3
#4
#5
#6
#7
#8
#9
#10
---
Do you like the works of this master? Which one is your favorite? Share your opinion in the comments below.

QUIZZCLUB GRANTED PERMISSION TO USE PHOTOS BY ALYONA LITVIN.
More beautiful stuff on QuizzClub:
SHARE this with someone who likes art as we do!
Interesting Facts