7 places on Earth that are always on fire
How would you like to see a replica of the Bible story of Moses and the burning bush in real life? Yes, we're talking about places that are autonomously ablaze without the fire consuming any item or getting extinguished. How about fire that burns on water?
---
Believe it or not, but are there such places on planet earth that have literally been on fire for quite a while? Well, don't beat yourself about it if you didn't because this one also got us stunned when we discovered it. In this post we've carefully listed some of these burning places with every detail you should know about each.
#1 The Gates Of Hell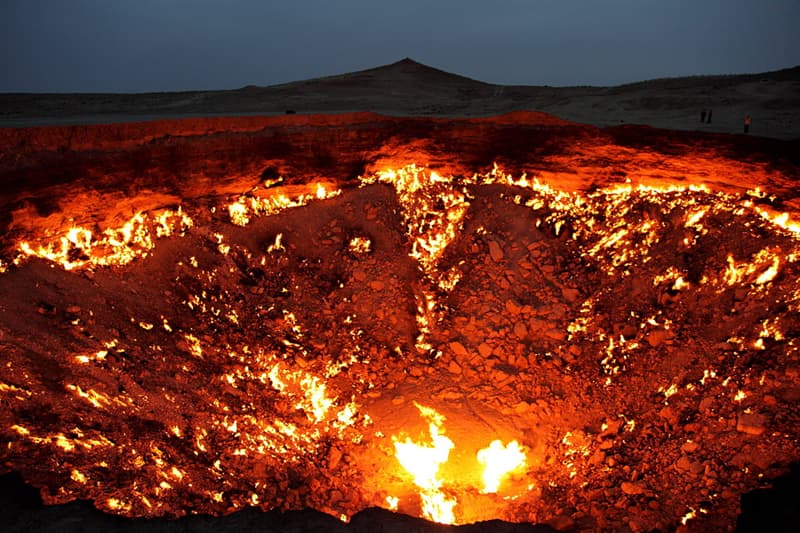 In 1971, Turkmenistan petroleum engineers went digging thinking they had hit an oil strata, however they were wrong. Instead, it was natural gas that collapsed into a crater and released methane.
Believing this posed significant health risks, they threw a grenade into the hole. Boom! The 'Gates of Hell' were opened and almost 50 years later, and it is still burning.
#2 Fire Temple Of Baku
This fire temple sits right above a natural gas vent in Baku, Azerbaijan. However, as a result of natural gas exploitation, the flames were exhausted in 1969 and are only maintained now by artificial gas supplies.
#3 The Smoking Hills
When they were first discovered by John Franklin, they were already burning. Isn't this a world wonder? The smoke is caused by the deposits of continuously-burning sulfur-rich lignite.
#4 The Burning Water Well
Speak of a natural oil and gas overflow, and Kurdistan Iraqi is top of mind. In the city of Chamchamal, a methane gas leak has caused this water well to remain ablaze for over two years.
#5 Eternal Flame Falls
Located in Chestnut Ridge Park, this waterfall emits natural gas that burns for most of the year. When lit, it produces a small flame which can be extinguished.
#6 Burning Mountain
This mountain in Turkey has deposits of natural gas that have caused fires in some parts of the mountain. It is surreal. You could literally be walking and suddenly realize that a part of the floor starts burning.
---
Would you like to visit any of these places? Do you know any other place that continuously blazes with inferno and isn't on the list?
---
Let's have more fun and learn something new:
SHARE this article with your friends who love traveling and exploring!
Interesting Facts