9 mysterious ghost towns around the globe
Have you ever thought about how many towns on Earth have been abandoned by people? As it turned out, there are a lot of empty settlements in the world, but only few people know about their existence. Let's take a look at some of them.
---
#1 Craco, Italy
The evacuation of people began in 1963 due to the landslide. After the 1980 Irpinia earthquake, this ancient city was completely abandoned.
#2 Bodie, USA
This ghost town in California is a former mining town. From 1876 to 1880, a profitable line of gold in Bodie attracted more than 2 thousand people. The Standard Consolidated Mine, which yielded almost $18 million in gold over a period of 25 years, was officially closed in 1913.

The last mine in Bodie was closed in 1940, when the total population of the town was recorded at some 100 people. By 1950, Bodie was completely abandoned. Bodie State Historic Park was established here in 1962.
#3 Oradour-sur-Glane, France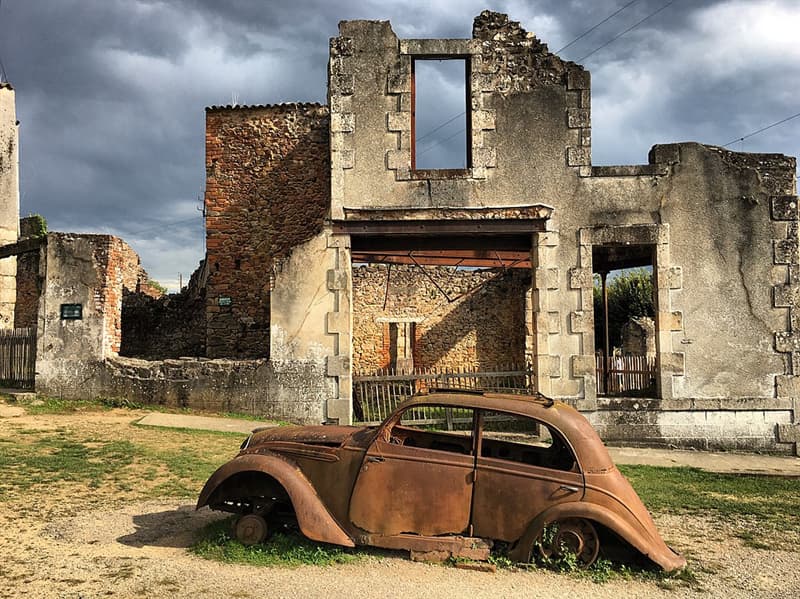 The part of this village destroyed in WWII was maintained as the permanent memorial to the victims of the 1944 massacre. The ruins remained unchanged since then.
#4 Pripyat, Ukraine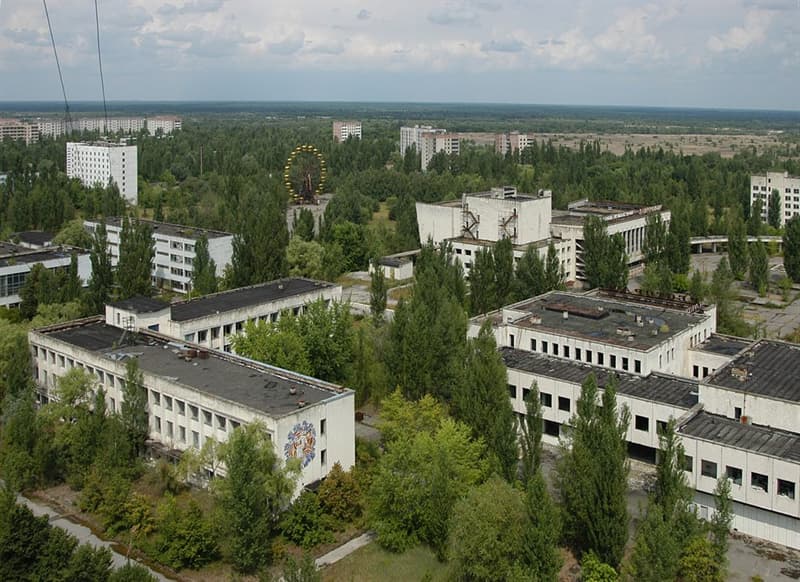 Pripyat is located only 3 km (1.8 miles) away from the Chernobyl Nuclear Power Plant, where one of the reactors exploded on 26 April 1986. This town founded in 1970 was fully evacuated the day after the Chernobyl disaster. Before the evacuation, the town had about 50,000 residents.
A view of Pripyat and Chernobyl New Safe Confinement, a sarcophagus designed to limit radioactive contamination after the disaster: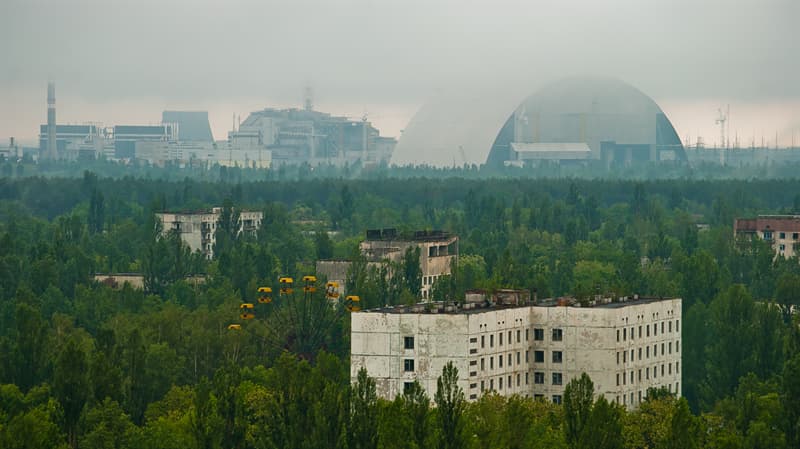 #5 Varosha, Cyprus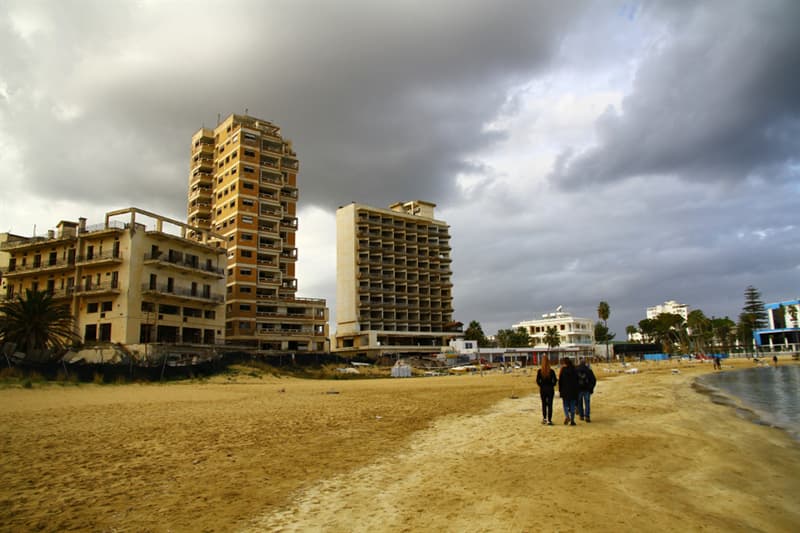 Varosha was a popular tourist area of the city of Famagusta. After the 1974 Turkish invasion of Cyprus, Varosha was abandoned. Turkish population fled to the north, and Greek population moved south. Today, it's forbidden to enter the ghost town.
#6 Bannack, Montana
Bannack was the first boom town in Montana – about 10 thousand people moved here after 1862, when lots of gold was discovered here. Almost a century later, all residents left the town in because of high crime rate and other major gold discoveries.
#7 Hashima Island, Japan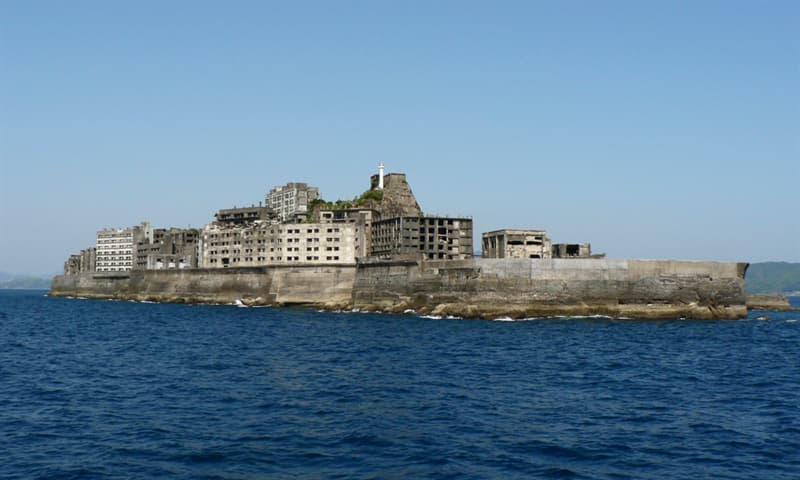 This island, nicknamed "The Battleship Island", became an industrial center in 1887 because of the rich coal mines located nearby. The coal reserves depleted by 1970, and all the people were departed from Hashima soon. 30 years after the island became a popular tourist attraction.
#8 Kennecott, USA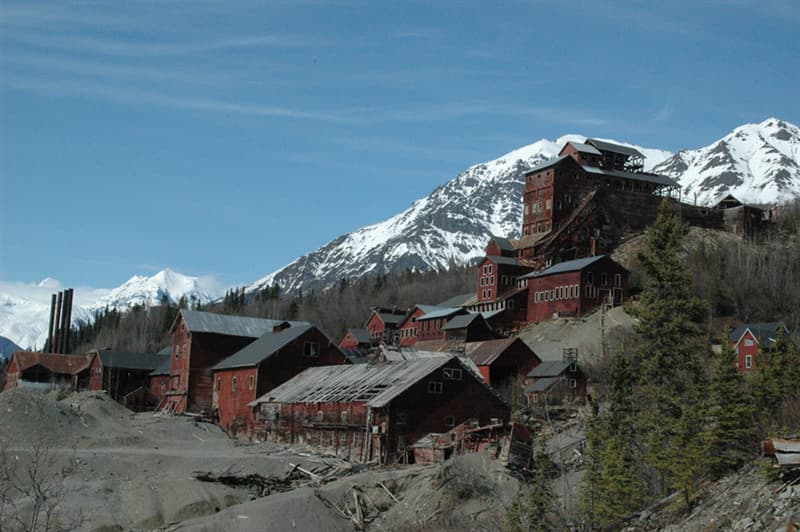 Kennecott is an abandoned mining camp in Alaska. It was declared a National Historic Landmark in 1986.
#9 Tkvarcheli, Abkhazia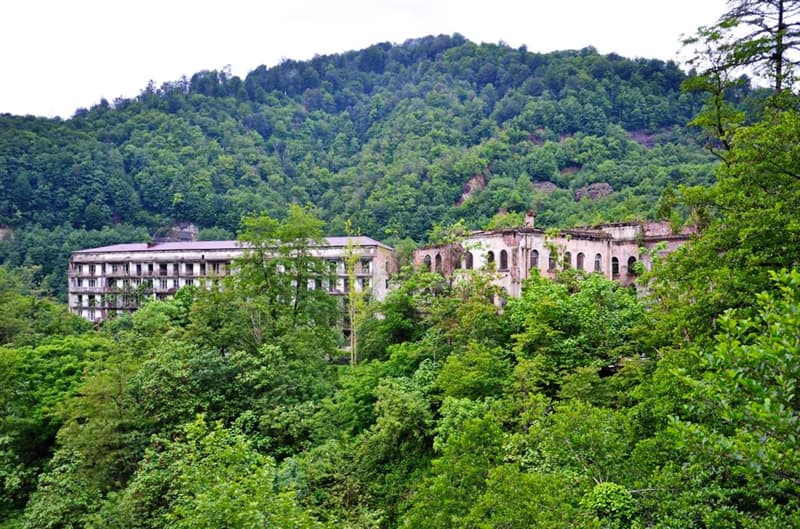 A part of this town was abandoned because of the War in Abkhazia (1992-1993). The empty apartments and factories were later invaded by plants, giving the area a post-apocalypses look.
---
Have you ever heard about these places? Do you know any other ghost towns? Would you like to see any of these with your own eyes?
Tell us in the comments!
SHARE this article with your friends.
Interesting Facts